Yesterday- 1976 "Little" Geoffy Haenn (Middle) or Billy Mumy?
(Below) Geoff Haenn is an East Coast Surfer who has traveled up and down this coast of ours, a thousand
times. I don't remember the first time I ever met him, but I do recall that he was turning quite a few heads
with his radical surfing. A Jersey boy who's had a thing for our New England waves all his life. But I must
say, Lil Geoff looks like Billy Mumy from Lost in Space here. And Geoff, what the hell kind of a nickname
is "Little"? Photo courtesy of Geoff Haenn





2009 Today Friday January 30th 2009 New Hampshire

(Above) This is the Hooded Seal Pup I met on the beach Friday morning. He looks like he's related to
Little Geoff Haenn above.
Photo by R. Fatello SFOD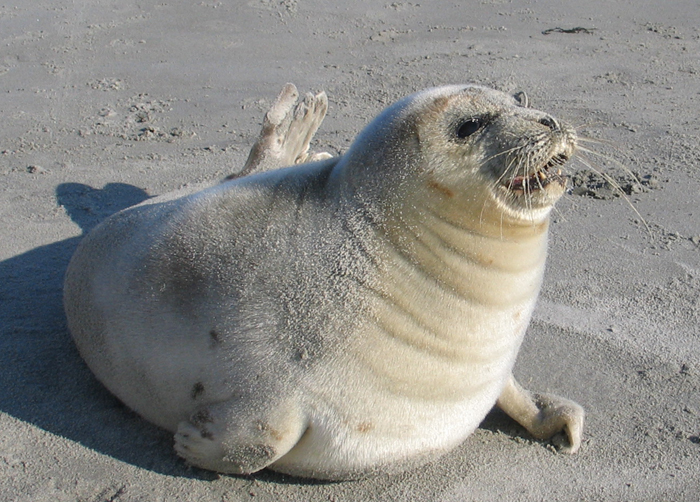 (Above) This Seal was "Naturally Agitated. " Check out his teeth. Friday morning, January 30th, 2009
Photo by R. Fatello SFOD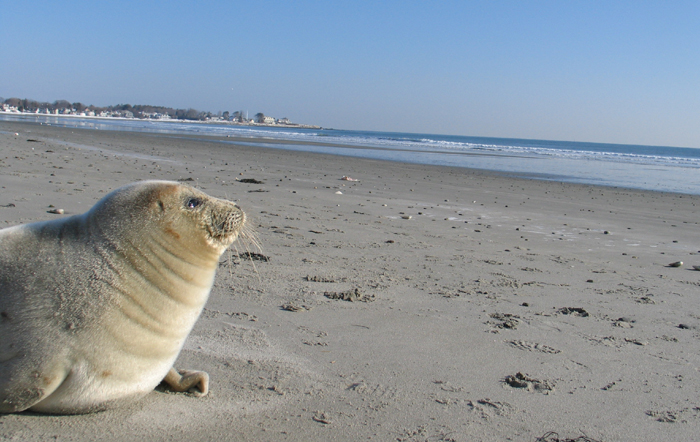 (Above) Hooded Seal Pup checking the surf Friday morning. *If you find a seal on the beach, leave it alone.
Photo by R. Fatello SFOD

(Above) Seal Beach. Friday morning. 01-30-09
Photo by R. Fatello SFOD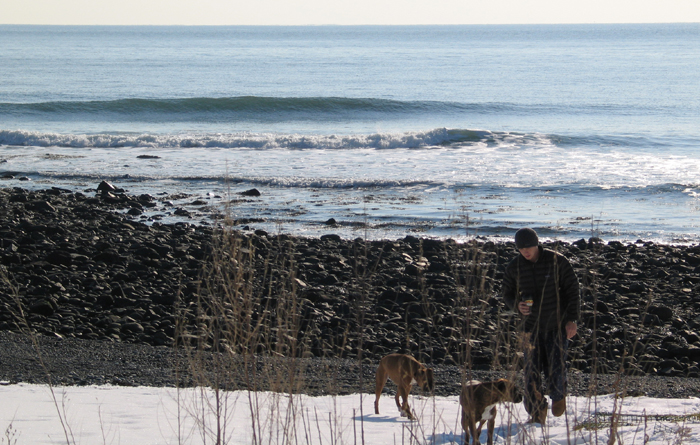 (Above) Steve Rafferty and his two pups. Friday morning. 01-30-09
Photo by R. Fatello SFOD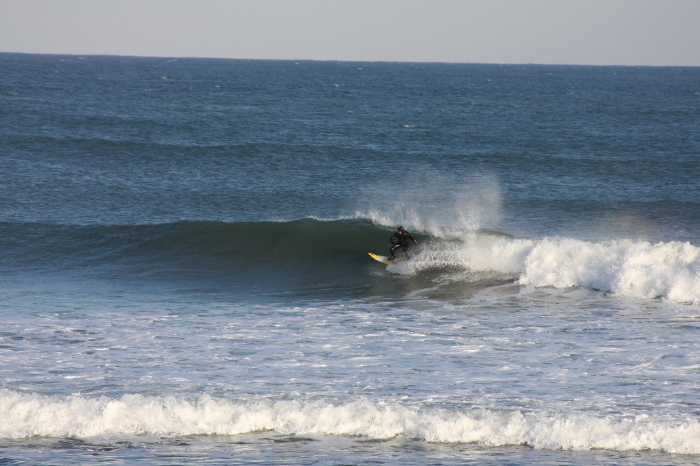 (Above) Thursday morning looked good. Of course I missed this, due to the fact that I was knee deep in
powder with my friends John and William. Mike Bushey with a shoulder to lean on. 1-29-09
Photo by Kevin Doherty
(Above) Wait...this is Head High! We thought the storm was moving too fast to produce any surf.
We were wrong. 1-29-09
Photo by Kevin Doherty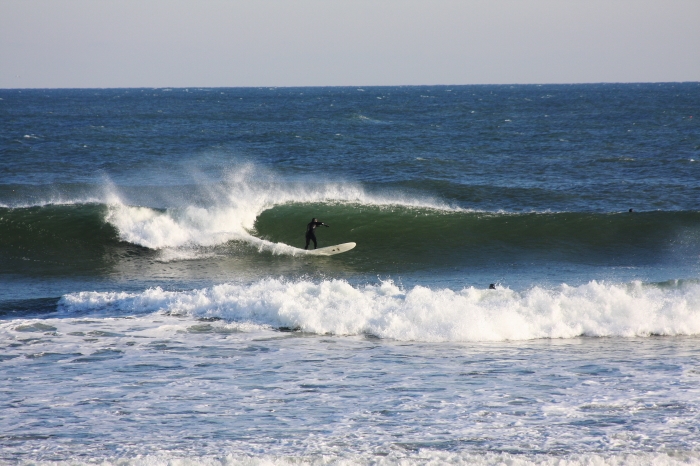 (Above) Southern New England coming to life for this Goofyfooting longboarder. 1-29-09
Photo by Kevin Doherty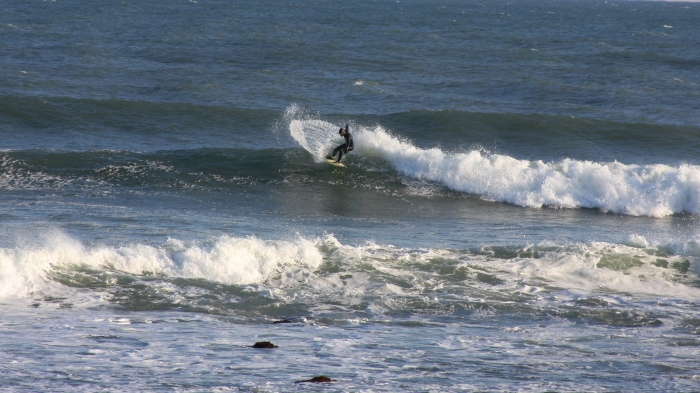 (Above) The winds may have been a bit crossed but this guy had no problem with the spray. SNE 1-29-09
Photo by Kevin Doherty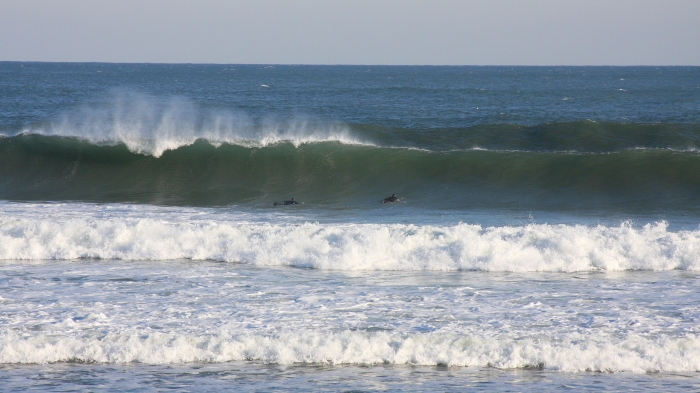 (Above) Dam! This was Thursday? You guys seeing this? SNE 1-29-09
Photo by Kevin Doherty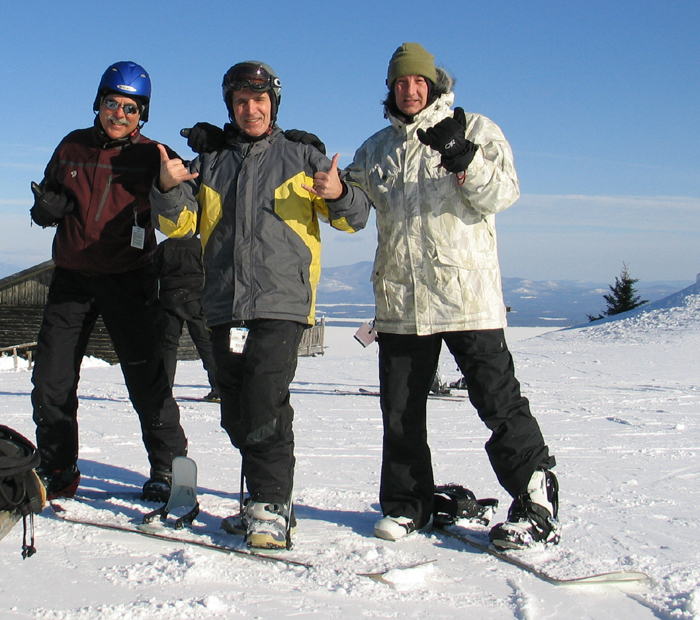 (Above) Thursday, January 29, 2009. William, Ralph and John. What fun we had.
Photo by R. Fatello SFOD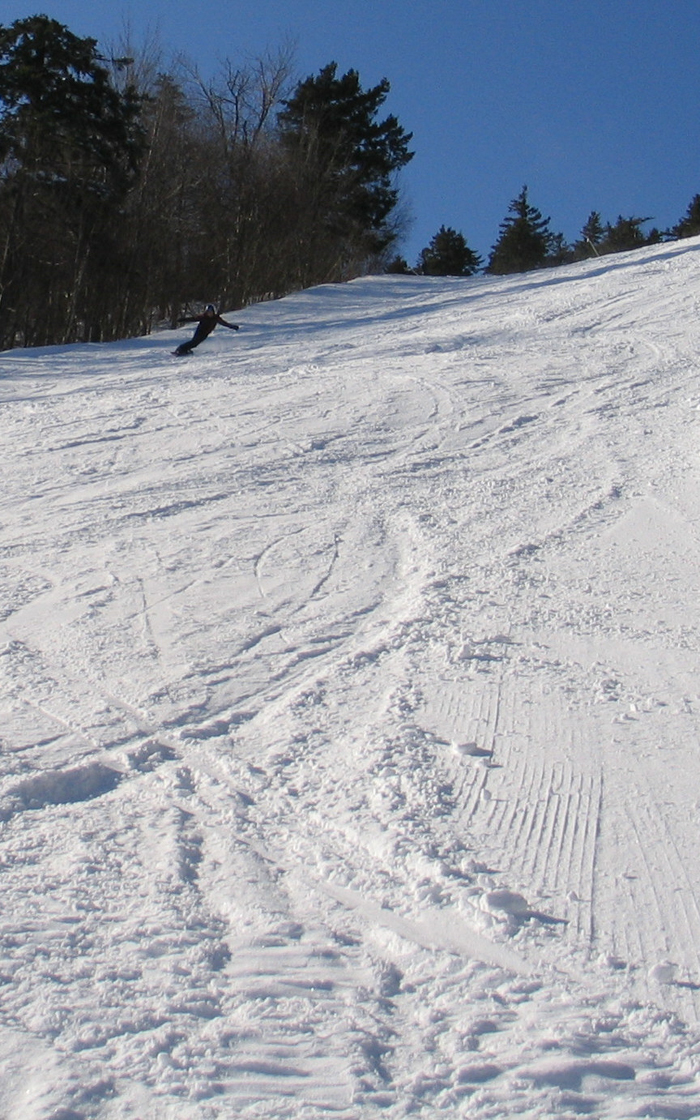 (Above) This photo of William does not show what kind of day we had except that there were no crowds.
Taken late morning. I have no photos of the powder runs. *William was a very stylish "surfer/snowboarder"
Thursday, January 29, 2009.
Photo by R. Fatello SFOD



(Above) We left in the afternoon and it was till empty. January 29, 2009
Photo by John Carden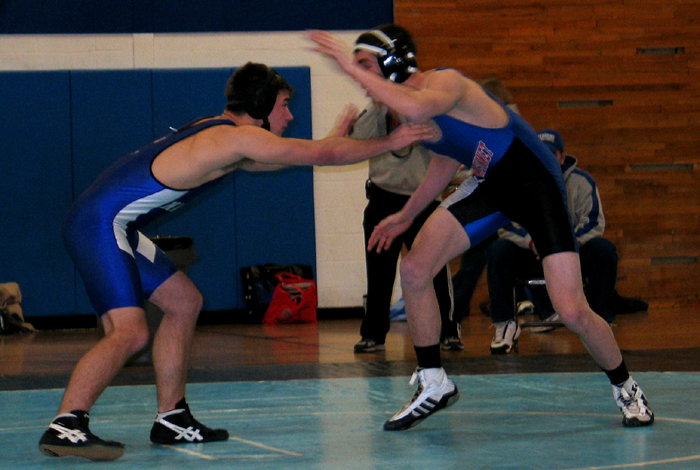 (Above) I'm surprised to hear how many surfers either used to wrestle, or still do. MVF (right) today 1-31-09.
Before the take down and pin. *Lil Geoff Haenn was a wrestler in High School.
Photo by R. Fatello SFOD
2009 Today This week January 2009

(Above) Homage to the Rock. January 2009
Photo by Lenny Nichols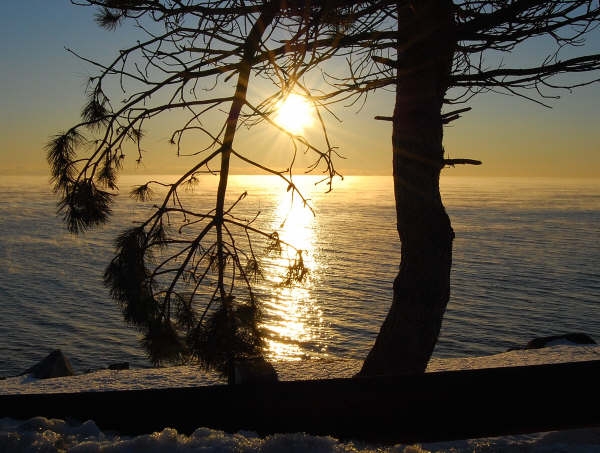 (Above) Homage to the Sun. January 2009
Photo by Lenny Nichols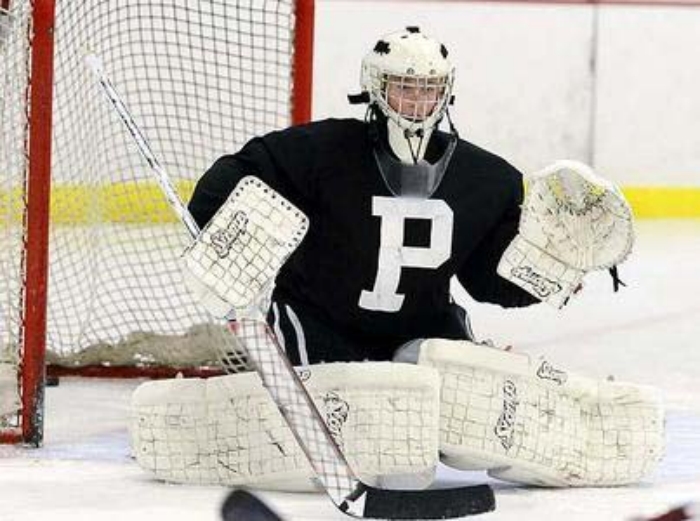 (Above) Hampton surfer Trevor Leahy has turned the hockey world upside down this week with the article in
the Boston globe about his invention "goalieflage"! He's been all over the radio and TV. Including Keith Olbermann calling him the "third best person" in the world. Photo courtesy of the Boston Globe
(See Below) When our friend Jimmy Dunn is not telling jokes, he likes to restore
old pinball machines. He's got this one close to finished and is
looking to sell it for $750 if anyone is interested.
jimmy@jimmydunn.com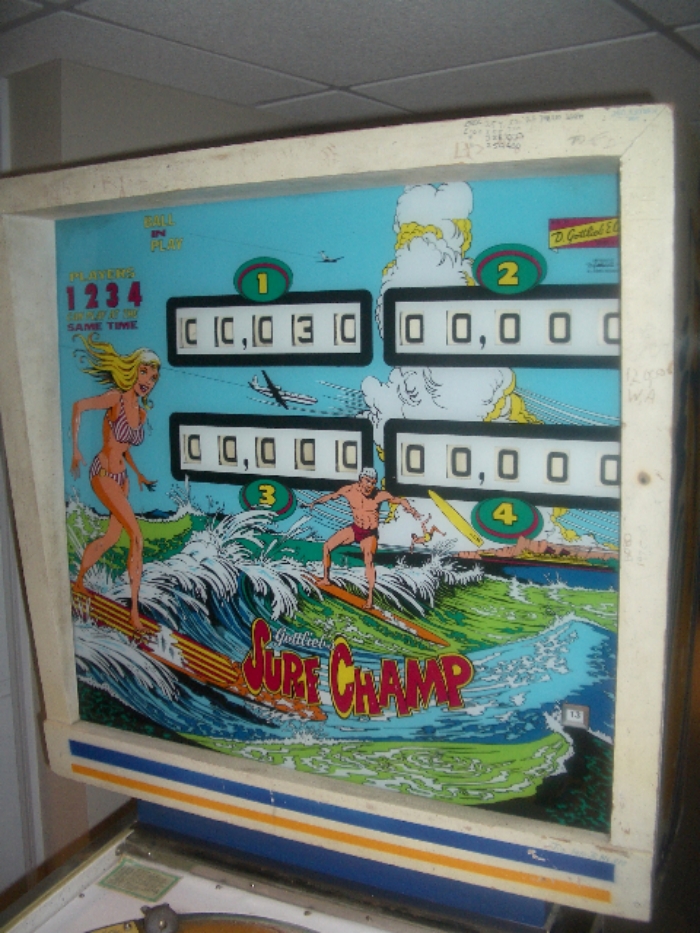 (Above) AVAILABLE NOW! CLICK ON POSTER of GREETING SEASONS from the NEW SFOD
*To order by check go to SurFreeOrDie.com
*To order by credit card go to CinnamonRainbows.com
Movie to see Trailer. Poster Design By ADLANTIC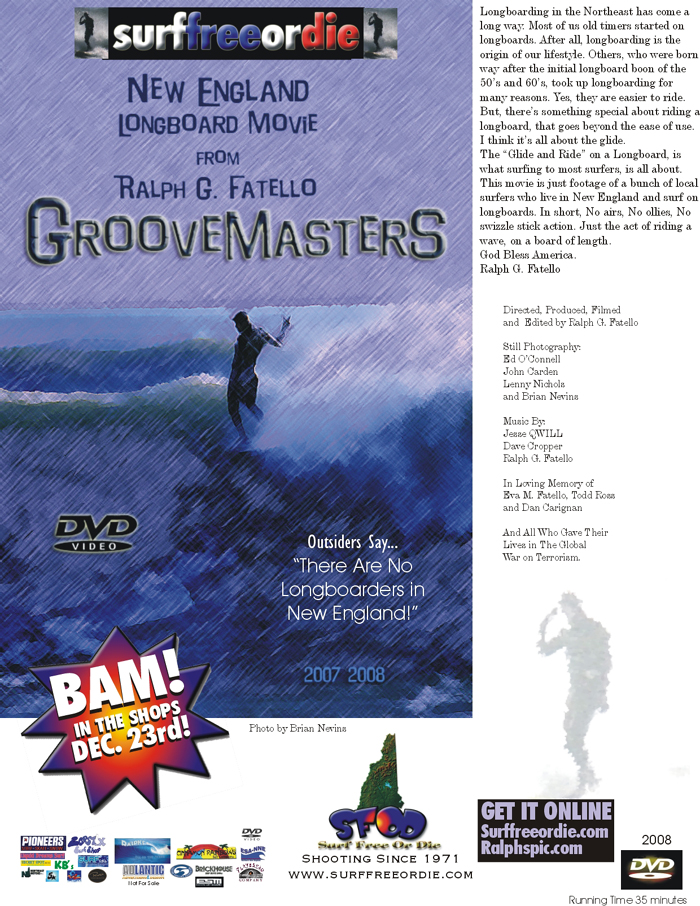 *GROOVEMASTERS IS OUT and IN THE SHOPS!
*To order by check go to SurFreeOrDie.com
*To order by credit card go to CinnamonRainbows.com
(Above) AVAILABLE NOW! CLICK ON POSTER of GROOVEMASTERS from the NEW SFOD
Movie to see Trailer. Poster Design By ADLANTIC
2008 Last Summer The Brickhouse Gang on the boards of length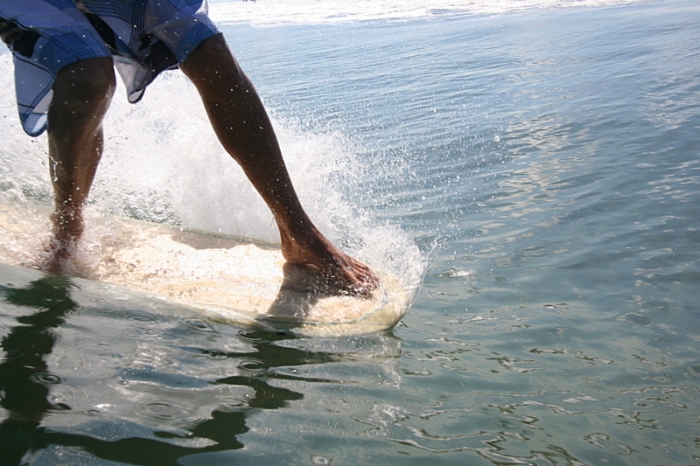 (Above) Mark or Jamie from Brickhouse riding the nose last summer.
Photo courtesy of BRICKHOUSE

(Above) Trippy underwater blur of either Mark or Jamie from Brickhouse.
Photo courtesy of BRICKHOUSE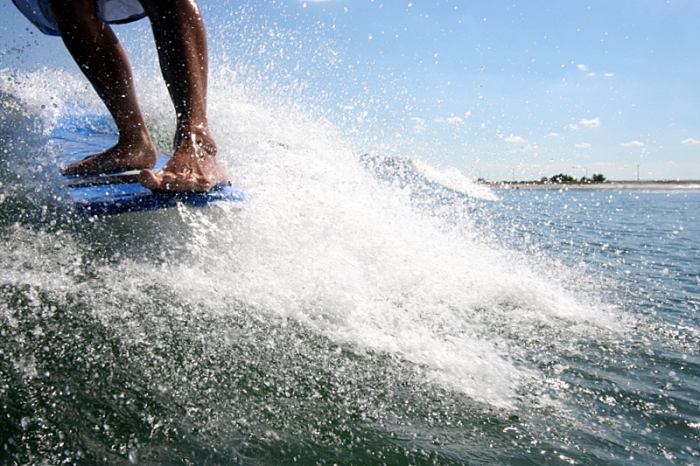 (Above) Five over for Mark or Jamie from Brickhouse.
Photo courtesy of BRICKHOUSE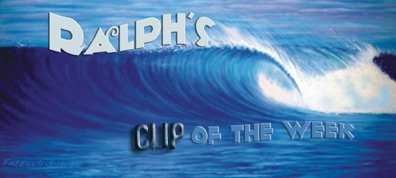 RALPH'S VIDEO CLIP OF THE WEEK.
CLICK ON THE PHOTO IMAGE BELOW FOR SHORT WINDOWS MEDIA FILE VIDEO CLIP.
VIDEO by SFOD R. Fatello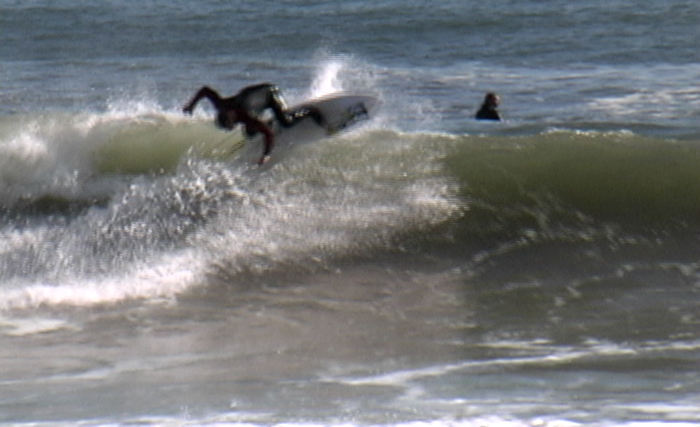 (Above) CLICK ON Video (photo) Frame Grab of Frankie Walsh from Greeting Seasons for a clip from the
NEW SFOD Movie. Video Frame grab by R. Fatello SFOD
2009 Beyond New England by New Englanders this week January 2009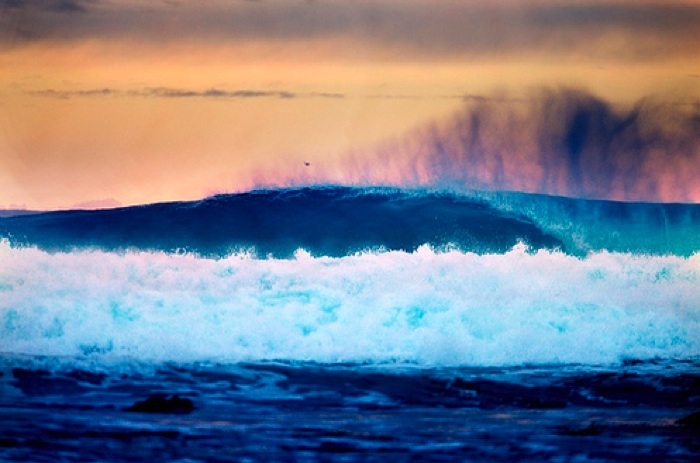 (Above) Somewhere in Iceland.
Photo by Brian Nevins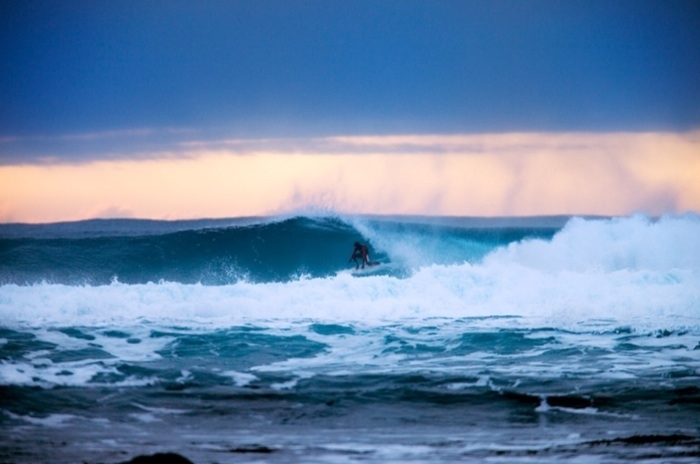 (Above) Iceland Niceland.
Photo by Brian Nevins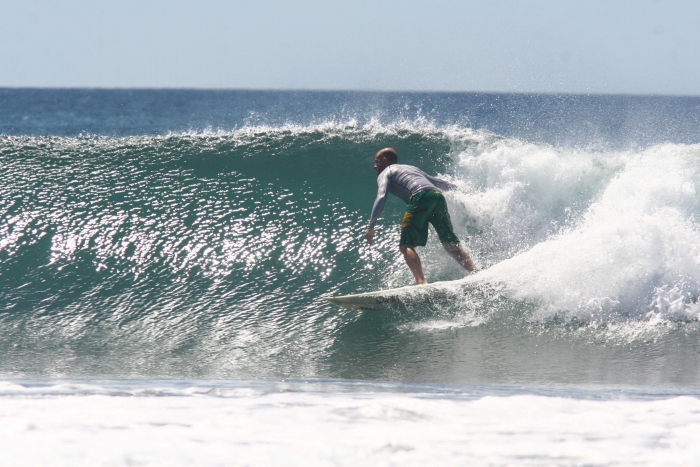 (Above) Jon Gozzo is in Costa Rica while we're sitting in the coldest place on earth.
Photo courtesy of Jon Gozzo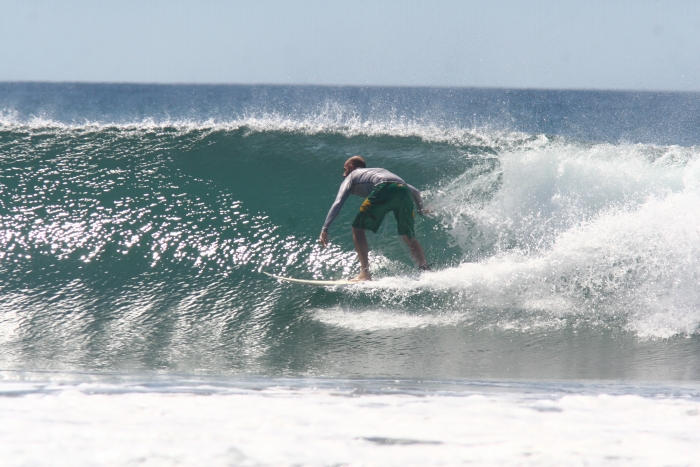 (Above) Gozzo in Costa Rica setting up for some fun shaped barrels. I hate you Gozzo!
Photo courtesy of Jon Gozzo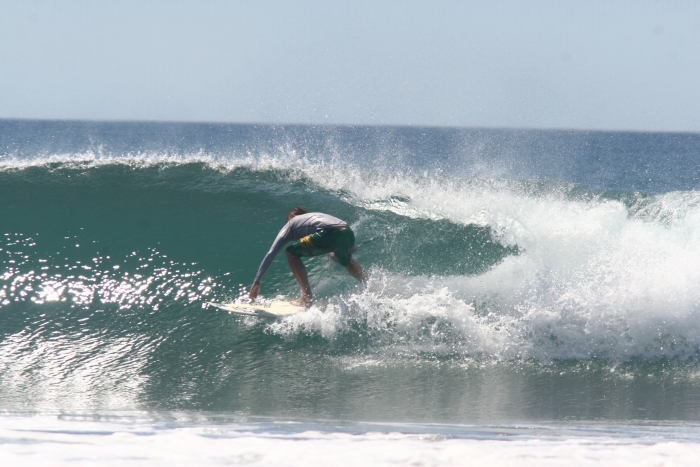 (Above) How much fun does this look right now? Gozzo taking it all in and then some.
Photo courtesy of Jon Gozzo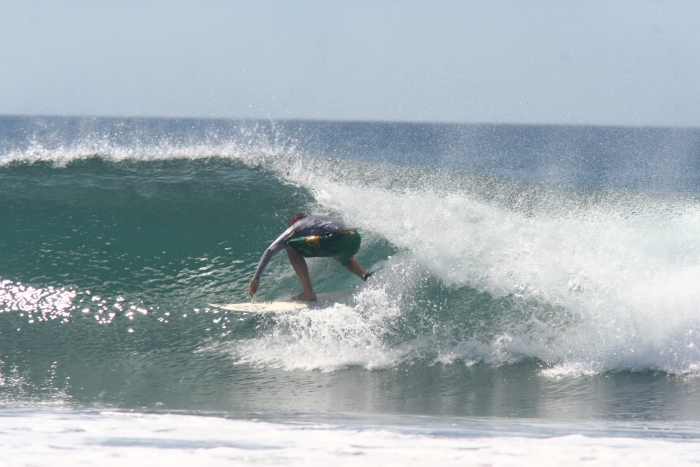 (Above) Within the fold. Jon Gozzo in Costa Rica.
Photo courtesy of Jon Gozzo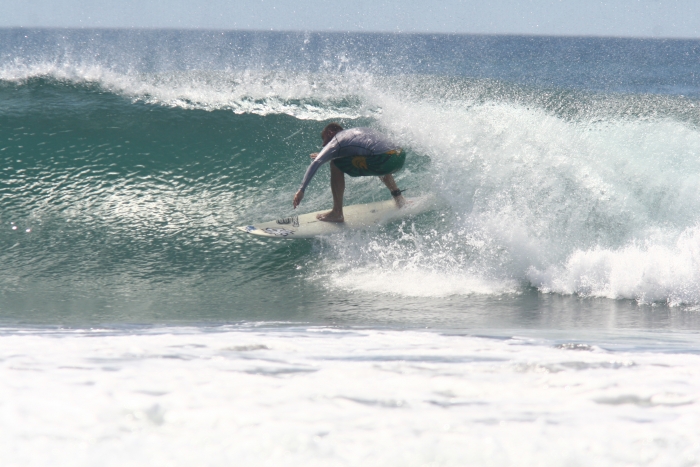 (Above) How low can you go? Jon Gozzo in Costa Rica.
Photo courtesy of Jon Gozzo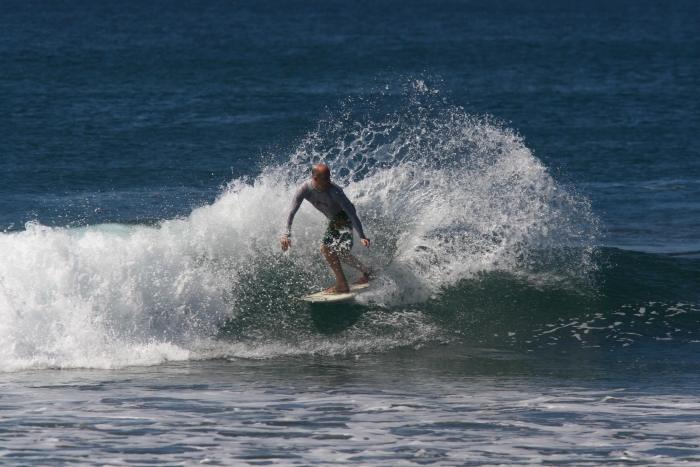 (Above)What you got to turn too? Jon Gozzo in Costa Rica.
Photo courtesy of Jon Gozzo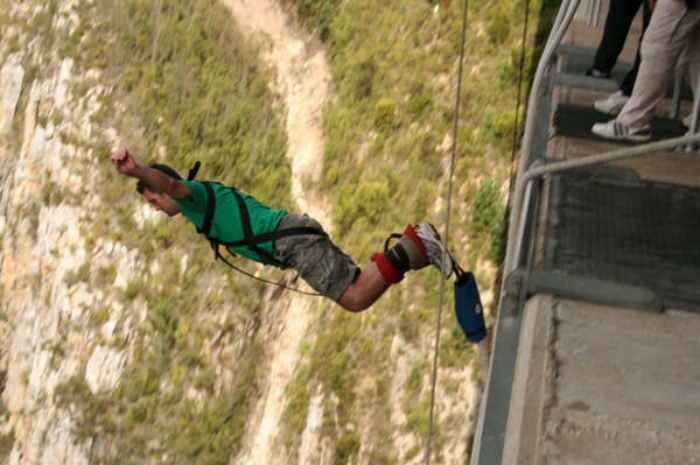 (Above) Ex-New Englander James Reidy, now living in Ireland taking the plunge in South Africa.
Photo courtesy of James Reidy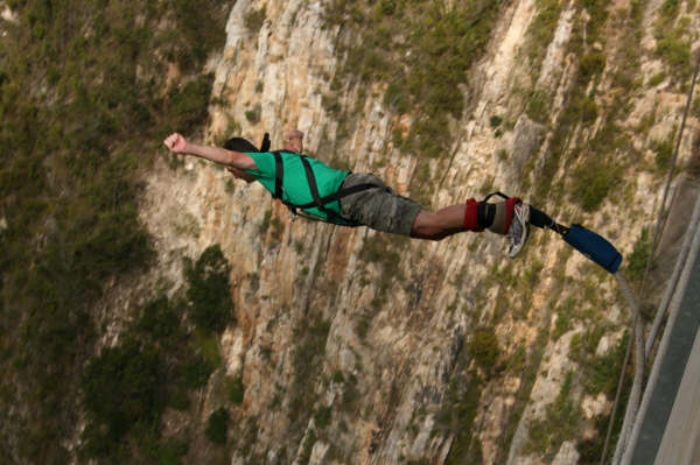 (Above) James Reidy shot number two. No turning back now James. South Africa.
Photo courtesy of James Reidy

(Above) James Reidy shot number three. You couldn't pay me enough to do this. Wait, I'd do this for
a $10,00. Easy Ten grand I'm jumping. Can't afford it? How about $5 grand? A thousand? Ok a 100 bucks.
Photo courtesy of James Reidy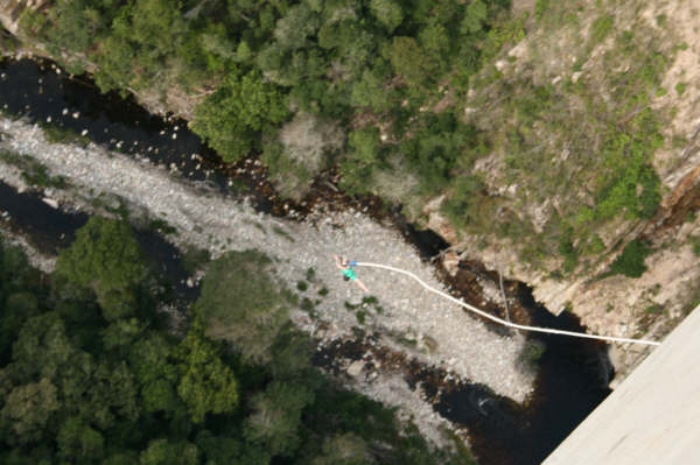 (Above) James Reidy shot number four. On second thought...I don't think so. My question is...How the hell do
you get back up or out of that thing?
Photo courtesy of James Reidy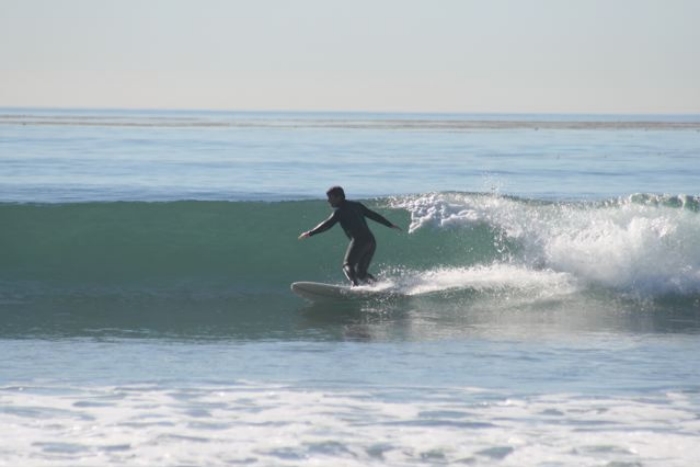 (Above) Phil Beauchesne loves to call me and tell me about his fun little sessions at his new break.
Here he is riding the New/Old Mini Sims fish.
Photo by Marie Beauchesne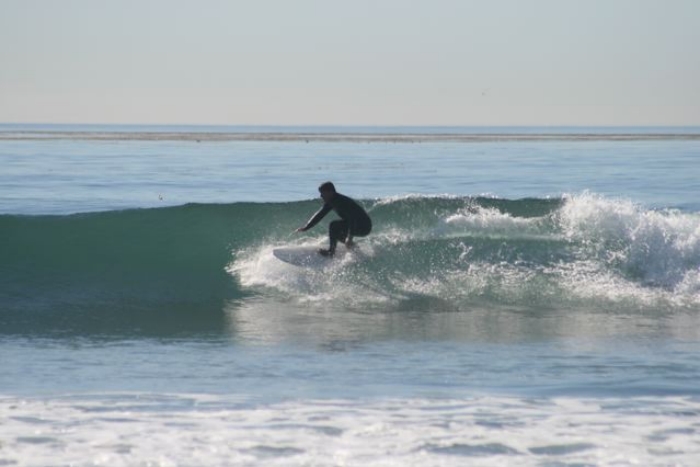 (Above) Phil Beauchesne Mini Sims fish this last week in Southern Cal.
Photo by Marie Beauchesne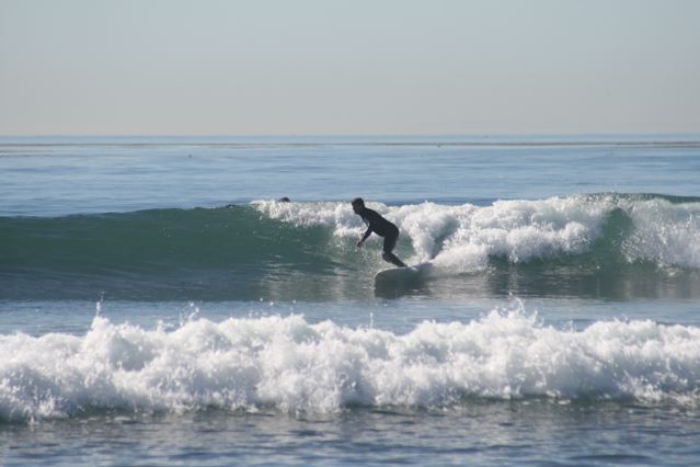 (Above) Phil's favorite new board the Mini Sims fish works in all sizes. Southern Cal.
Photo by Marie Beauchesne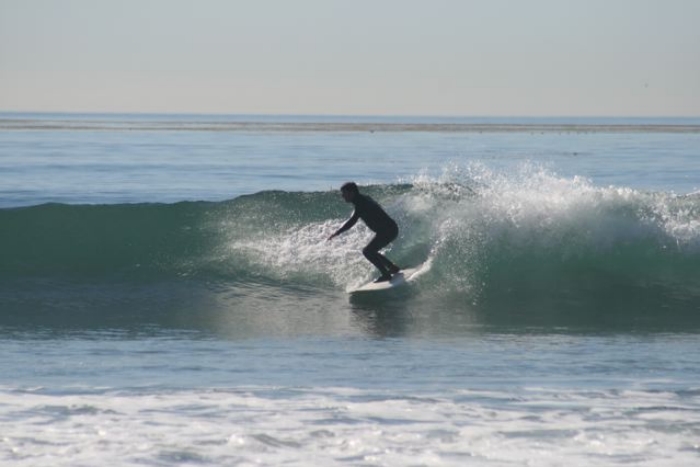 (Above) Phil lives 5 minutes from this famous break.
Photo by Marie Beauchesne
2009 The Westies and The Phantom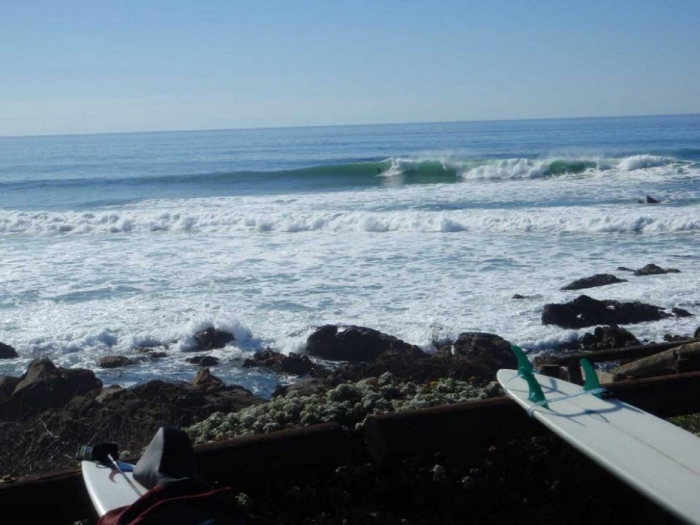 (Above) The Gigmeister getting a good one at Old Creek.
Photo courtesy of the Phantom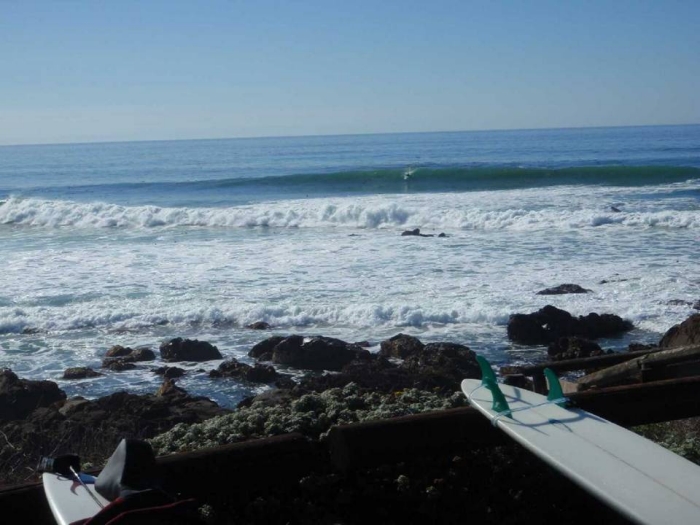 (Above) Dave Giggy about to get Jiggy with it.
Photo courtesy of the Phantom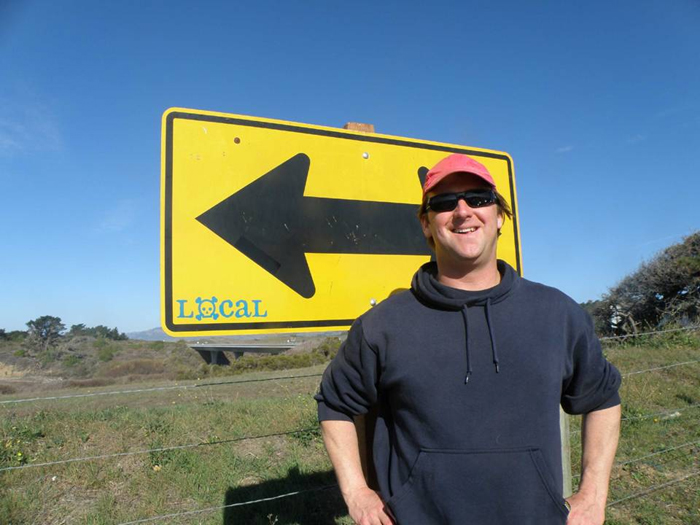 (Above) Pat was down from up North and left with a smile on his face. Why was he smiling? Look below.
Photo courtesy of the Phantom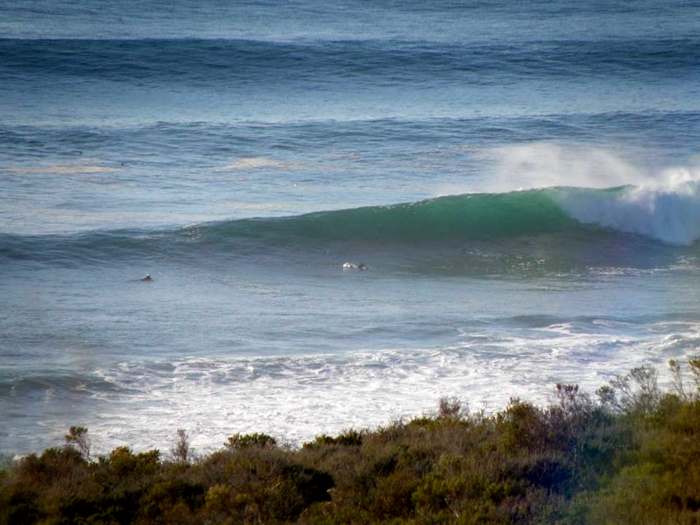 (Above) The Expressway. Blue green, clean and mean.
Photo courtesy of the Phantom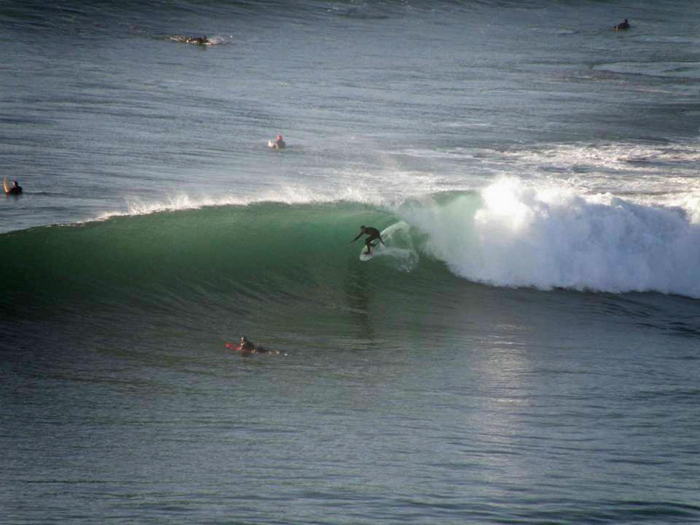 (Above) Somewhat crowded, but worth it, if you can nab one of these babies.
Photo courtesy of the Phantom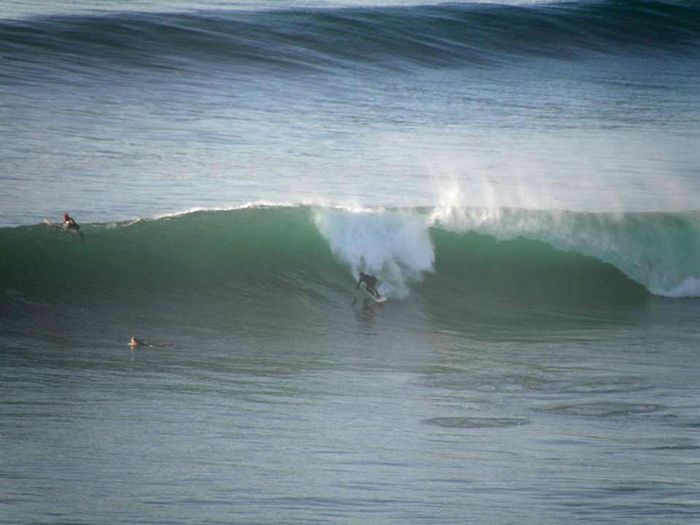 (Above) The Californian wave.
Photo courtesy of the Phantom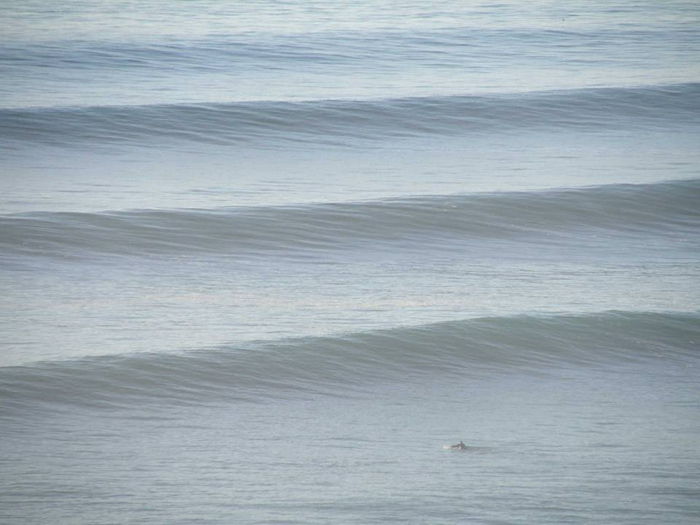 (Above) It's not always about the boat trips with the Phantom. It's about the treasure.
Photo courtesy of the Phantom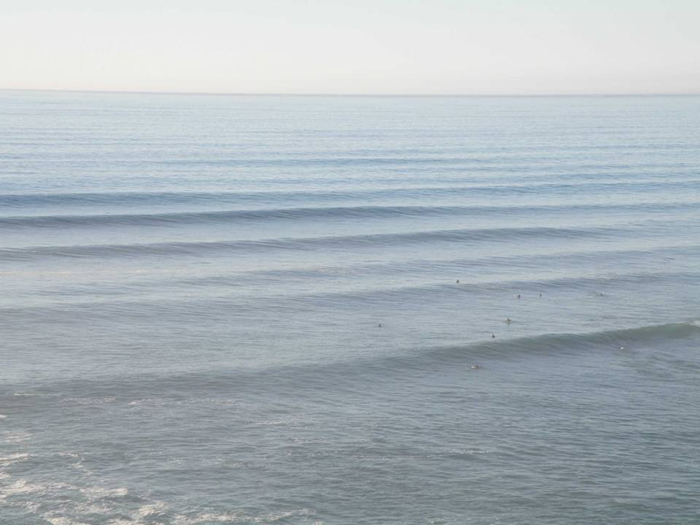 (Above) Look at this glassy set.
Photo courtesy of the Phantom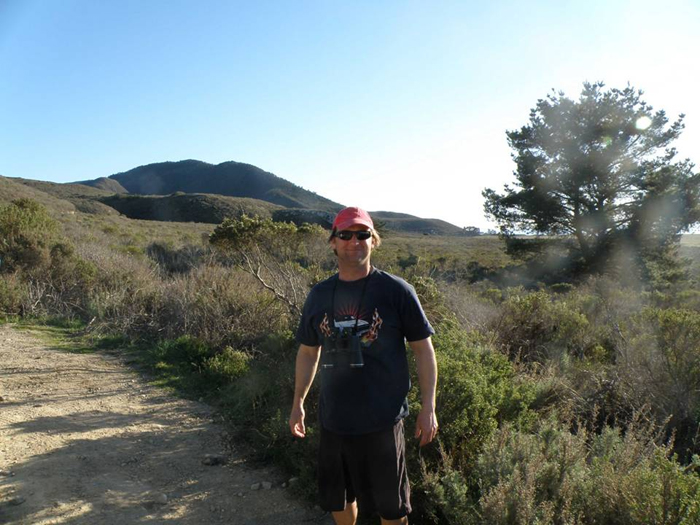 (Above) Pat, a long way from home but loving every minute of it.
Photo courtesy of the Phantom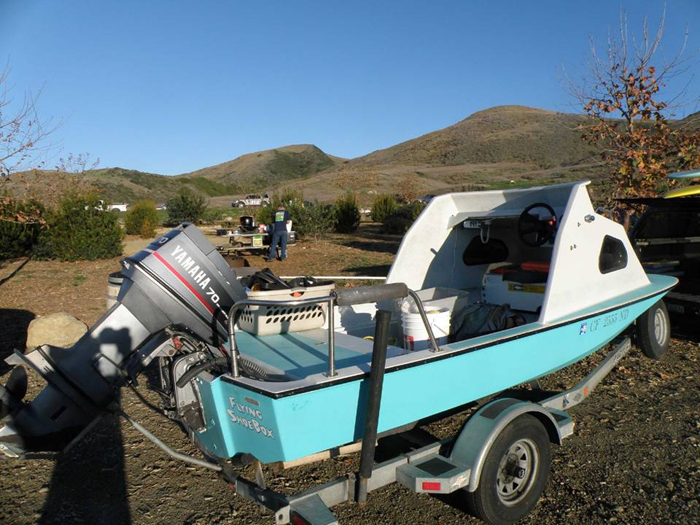 (Above) The Little Boat that could.
Photo courtesy of the Phantom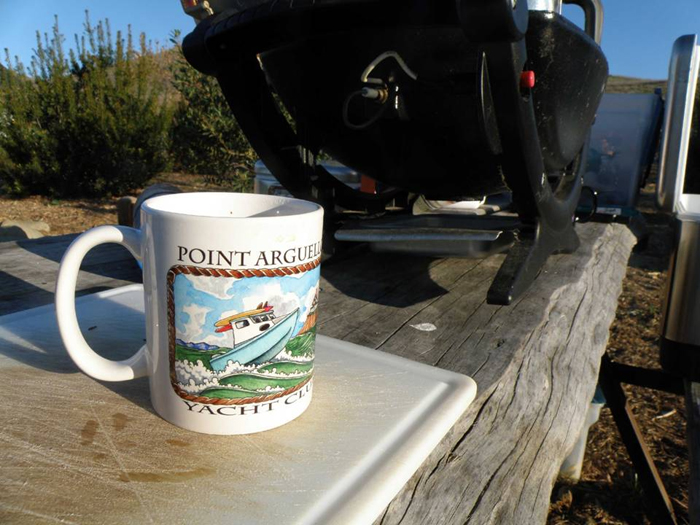 (Above) This mug's for you.
Photo courtesy of the Phantom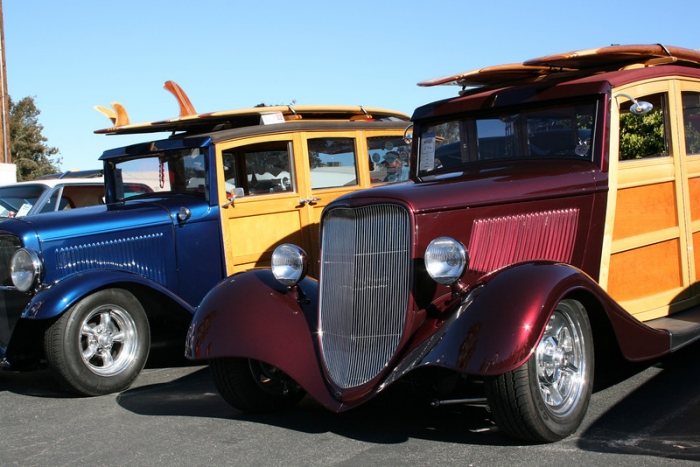 (Above) Woodies in California.
Photo courtesy of the Woodie Net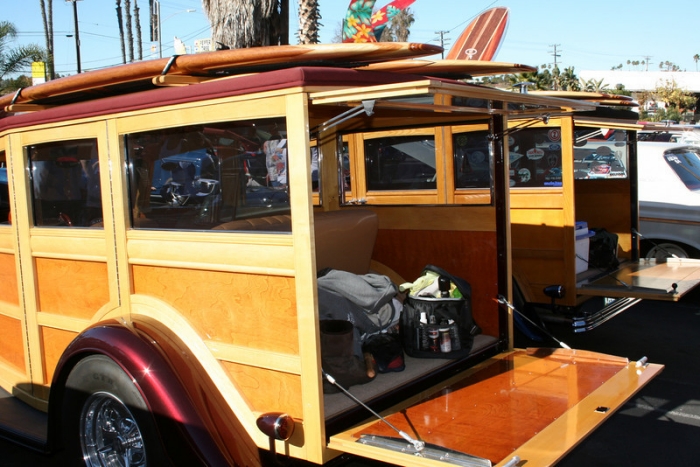 (Above) Hard to find a vehicle that's better associated with Surfing than the Woody.
Photo courtesy of the Woodie Net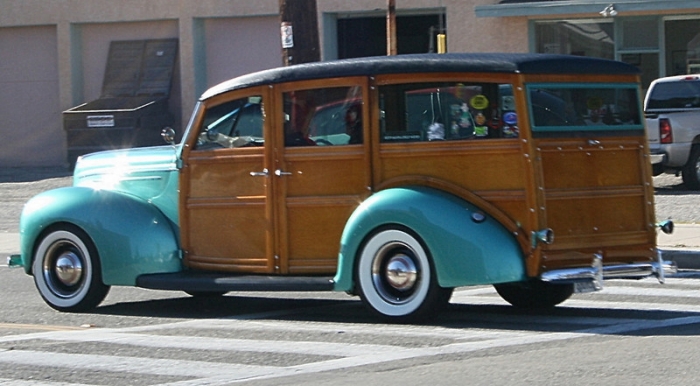 (Above) Classic California Woody.
Photo courtesy of the Woodie Net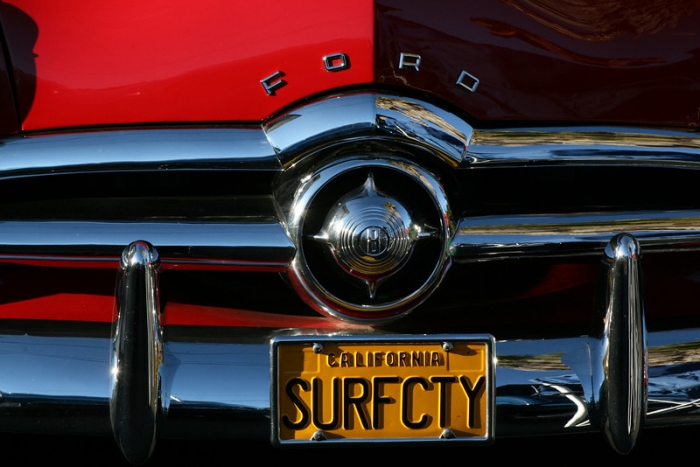 (Above) Except maybe the Hot Rod. California.
Photo courtesy of the Woodie Net

Today 2009 PARTING SHOT- ..."Here Tommy Try This Fudge"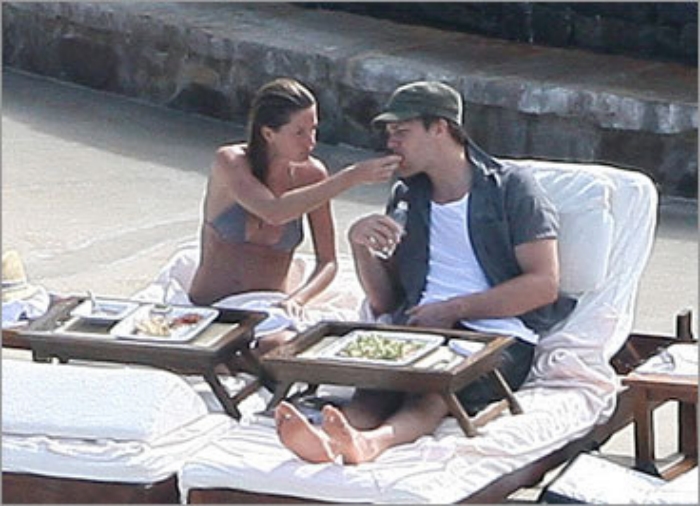 Above) Please in the name of Steve Grogan, Drew Bledsoe and Babe Parelli! What the hell is Tom Brady
doing? Dude you cannot be caught being spoonfed by your girlfriend. Come on Tom! Matt Cassel you seeing
this? Get ready Matt, we may need you again next year. Tommy's gone soft on us.
Photo courtesy of the Internet.


<![if !supportLineBreakNewLine]>
<![endif]>


<![if !supportLineBreakNewLine]>
<![endif]>


<![if !supportLineBreakNewLine]>
<![endif]>