So long 2013...hello 2014!
So, are you going to miss 2013? Are you looking forward to 2014?
I don't know who the first person to point this out was, but it sure is true. The older we get, the quicker time goes by. When we were all kids, time seemed to drag by. Now that I'm in the 4th quarter of my life, time is flying by. I don't mind though. I get it and accept it.

So 2013 had some memorable moments.

One of which totally caught me by surprise. This Christmas season was the 30th anniversary of the release of my old band's LP. The band was VINNY, and the album was called OLAS DE SEXO and it was produced by the Cars drummer, and multi media artist David Robinson. I took these photos outside my office yesterday.




This is the front cover. (Click to hear samples)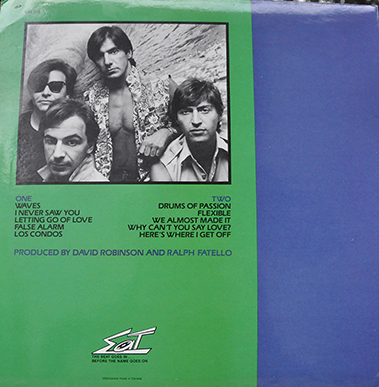 This is the back cover.

You know, I'm not going to say anything negative here, but we got some great reviews on this record. From the Boston Globe to Billboard, and all the college papers, and radio stations all across the country. We had a number one local song for 4 weeks on WBCN. And we were headlining some of the biggest clubs in town. We played everywhere from NYC to Maine. We had some serious major label interest and things looked encouraging. It was exciting times.

But the cards were just not in it. That window opened and closed.

The VINNY band started in 1976 and ended in 1984. One year after this record came out. I went on to start the band SEMPER FI from 84-88. Then from 1988 to 2010, my brother Johnny and I, started my favorite band of all time THE NOR'EASTERS. Of all the bands, that was my favorite. And I would love to play with the EASTERS again.
I have no desire to want to play old VINNY songs or SEMPER FI songs. But the NOR'EASTERS? Oh hell yeah. I would LOVE that!

Or, play with the people I've been jamming with as of late. Bill, Rich, Lenny...and whoever else is around. I've got a bunch of new material just bubbling up inside of me, that I need to get out. It's funny how songs come to me. They just materialize in my mind. Lyrics, guitar riffs, melodies, choruses. So many life changing things happen in all of our lives, and when it happens to me, I tend to write them down.

This blog was always a creative release for me and my wandering mind. While some think I am distracted and elsewhere, I am actually formulating images, songs, paintings, ideas. My mind is always running at full speed. The problem I have today is. I am forgetful.

I forget too many things too many times. That bothers me.

So what was I just talking about? Ha! I'm kidding (sort of).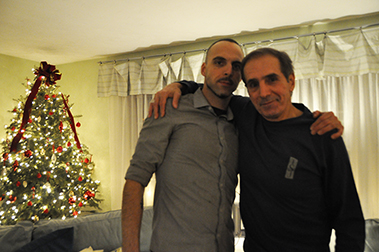 This is me with my nephew Jesse. AKA QWILL. That VINNY LP you see above? Yeah, well that piece of vinyl changed his life at an early impressionable age. I don't know whether or not to say "I'm sorry, or to say I'm glad." I guess more of the latter. Because he has gone on to create some of the world's best music. He just got back from a tour in Italy and Croatia. He's so stoked on both music, surfing,
and family.

I'm so proud of Jesse and all that he's done. I love him.

OK so 2013 is fast becoming another number and series of dates on the calendar. I do truly hope that you ALL find peace and happiness in 2014. Each and every one of you. Young and old. I know that times are tough for some of you. I also know, that tomorrow will be a better day. That you can get through these hard times.

Whether or not they are financial woes, health woes, family woes, or love woes. Things will get better. Things may seem darker now, but they will eventually brighten up for you. There is a clear and shining path for everyone.

And you already know, that if you are a Surfer, you know where your solace lies and waits. Right there. Out in the ocean. The salt and air. The waves...and yes you knew this was coming, because it is so fitting to say at the end of the year...again.

"Surfing Heals All Wounds..."


















We lost some good people this past year. Some good friends, some great actors, and a few well known celebrities. And we lost some true American heroes. Like this Marine.
Ed Johnson. A TRUE AMERICAN WAR HERO.




This photo that John Carden took a couple of years ago shows the passion and dedication that Ed Johnson had. He was a Marine Captain and he fought in the Korean War. He was awarded the Silver Star for his heroic actions.

*For the record, they just don't hand those out to anyone. You have to earn it. And Ed certainly earned the Silver Star.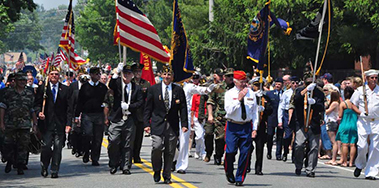 He was my guest speaker during our Memorial Day observances in 2010. His speech was both stirring and uplifting. Ed went on to be the driving force behind the Pease Greeters. He was the tip of the spear at the early years of the now popular Pease Greeters groups.

He was not only a fellow Marine to me, he was a true friend. And I will miss him each and every day.

Semper Fi Ed....Rest In Peace Sir.

Last week another quiet hero was laid to rest. Francis X. McNeil was a WWII veteran who served as a Navy Corpsman with the Marines in the South Pacific. Navy Corpsmen were considered to be Marines with the Marines in the field.

Every Marine I know has the UTMOST respect for our "Docs". They saved many lives throughout this country's history.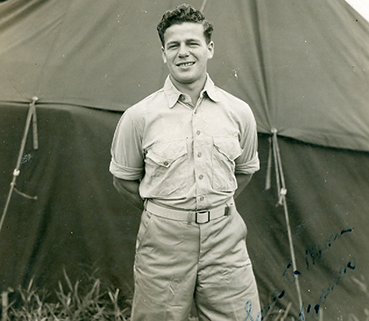 I'm sure "Doc" Francis McNeil saved many a Marine's life. Francis is the father of local Surfer Bob McNeil. Another of the the world's Greatest Generation has left us.
Rest in Peace Francis, and Semper Fi.

Now for Some Of My Weekly Global Observances
The NFL stands for "Not For Long". Boy is that ever true. Last week Peyton Manning beat Tom Brady's 50 TD passing record by throwing number 51 on the season. And honestly? Good for him. The man was basically a big fat question mark this year with his neck surgery. He proved them all wrong.

So maybe...the raiders can bet the Donkeys today and we beat the Bills and take sole possession of first place in the AFC. Maybe. But highly unlikely. Come on Richard Seymour help your old teammates out. Get to Manning today!

And now for my weekly humiliation of Khalid Sheik Muhummed (KSM).You know, I am surprised at how many of you have no idea who KSM. This is NOT Saddam Hussein. It is the MASTERMIND behind 9-11. Google his name.

Once again, let's all take a minute, and enjoy the weekly humiliation of the mastermind terrorist who killed 3,000 innocent civilians on September 11th, 2001. This the BEST
of KSM. My year end review of the Sheik.

(CLICK ON IMAGE TO SEE LARGER SIZE)*See if you can find my buddy Tony. You know, like where's Waldo? Only it's Where's Tony? Click and see.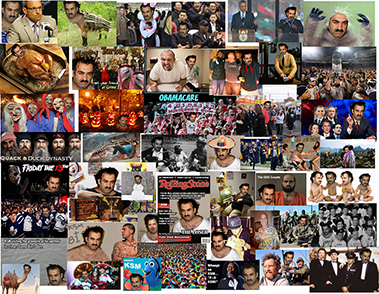 * Note to self. Must pick up a case of "Sheik Your Booty" VHS tapes at Home Depot this week.

ANNOUNCEMENTS:

HAPPY BIRTHDAY Ben Bonsaint December 28th 2013!
HAPPY BIRTHDAY John del Rosario December 28th, 2013!
HAPPY BIRTHDAY John Walsh December 30th, 2013!
HAPPY BIRTHDAY Ray Fernandes December 30th, 2013!
HAPPY BIRTHDAY Holly Linseman December 31st, 2013!
HAPPY BIRTHDAY Grif Brunette December 31st, 2013!
HAPPY BIRTHDAY Rachel Falk January 1st, 2014!
HAPPY BIRTHDAY Brian Dewsnap January 1st, 2014!
HAPPY BIRTHDAY David Stowell January 1st, 2014!
HAPPY BIRTHDAY Mark Anastas January 3rd, 2014!
HAPPY BIRTHDAY Richie Parsons January 4th, 2014!
HAPPY BIRTHDAY Kim Leo January 4th, 2014!
REST IN PEACE Ed Johnson and Semper Fi !
REST IN PEACE Francis X McNeil and Semper Fi!
HAPPY New Year!


Please Support ALL The photographers who contribute to Ralph's Pic Of The Week every week for the last 9 years. **Think about BUYING a HIGH RES Photo from any of the weeks on RPOTW.

Keep in mind the photos you steal from this site are low RES. You can't blow them up. Order HIGH RES photos that are suitable for framing. It's a GREAT Gift Idea. A nice framed photo of your favorite Surfer or Surf Break!
Remember my friends... Surfing Heals All Wounds.
Pray for Surf. Pray for Peace. Surf For Fun.

Ralph