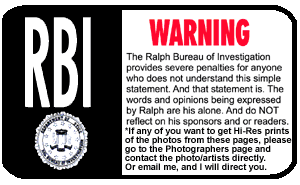 A true Christmas Miracle.

Longtime readers of this blog, and close personal friends of mine know who this man is below. For those who do not, his name is Joe Somogyi. He was my best friend back in the 70's. He lived and surfed here for just a short time (71-78) but in that time he made a big impact on a lot of us older surfers. As some of you know, Joe was more than just a local surfer. He was a bona fide war hero of the Vietnam war. He was the real deal.

I have written about Joe dozens of times over the years. Mostly on Memorial day and Veterans Day. I even brought him up this summer at Ed O'Connell's Memorial paddle. And one of the last thing's that the late John "JT" Taylor and I spoke about right before he passed, was Joe. He was always a part of my life after he passed away. I even wrote a song about him, and made videos about him.

My wife and kids never met him, but they know everything about him.

Joe had an older brother Steve who has been a part of our lives since the early 70's. We stay in touch a few times a year. There are a handful of local older surfers who knew Joe as well. It always seemed right to constantly bring him up in conversation. It is after all, a way to remember him, and a way to keep his legacy as a pioneer alive.

Joe named quite a few breaks that you all surf today.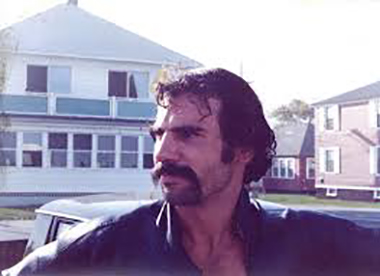 This photo that I took of Joe was right after he came out of the water at 10th street. I think it was 1975. The ripped wetsuit, and the disgusted look on his face makes me laugh to this day. He didn't want me to take his photo. He didn't mind me shooting movies of him surfing, but they all shied away from the portrait shots. I never cared what they thought. I was always shooting and documenting.

And thank god I did. If I didn't shoot back in the day we'd have very little recorded NH surf history today. I'm not looking for accolades just pointing out a few facts here. But yea, you're welcome.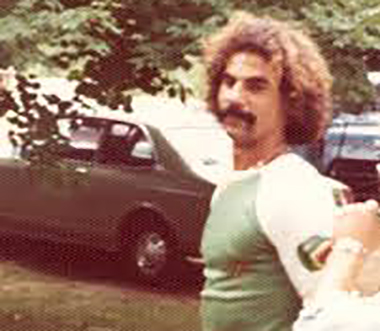 I remember this shirt. And look at that head of hair!




This is Joe surfing at 10th street. It's a video frame grab from one of my many old surf movies. I have 100's of rolls of film from the 70's.

OK, I'm sure by now most of you are wanting to know what the Christmas miracle is. Well, I'm about to tell you.

There have been dozens of times in the last 10 years, where I have received emails from total scam artists trying to get me to invest money towards some recent widow who is sitting on a large sum of money, in some foreign bank. You know what I'm talking about.

It usually starts out with "Dear Sir, You don't know who I am, but I am the widow of the late King Choogumbi who was killed by rebels. Before his murder, my husband withdrew $20million dollars from the bank of Mugabee and I have the money in my possession. The rebels are after me, and you are the only person my late husband trusts..." blah blah blah. Funny stuff I know.

I typically just delete them. After I chuckle at the poor writing style and absurd requests. I would even write back to them on occasion and send my sarcastic emails to my friends, so they could get a good laugh out of them as well.

The other day I got an email that started out the same way.
"Sir please forgive me, I know you don't know who I am my name is Heather..." And as I was reading I was reaching for the delete key when I stopped dead in my tracks when I read the rest of the opening sentence."...but I believe you know my father, Joseph Somogyi."

To say that I was stunned would be a gross understatement. I was instantly blown away. Joe has a daughter? How? When? Where?
Is this some kind of a cruel joke? A scam? My mind was racing. As I read further, this woman went on to explain how this all came about.
For the sake of privacy to all involved, I will not include last names here until this all comes out. Right now it is 99% accurate.

But here's what we NOW know. Joe was diagnosed with terminal cancer in December 1977. That same month he had relations with a woman from Canada. It was the 70's, rare was the time anyone used condoms or other preventive measures to prevent unwanted pregnancies. Apparently this woman got pregnant and didn't tell Joe.

Joe was at that time, in the battle of his life. She chose not to tell him for many reasons. Right or wrong, it was her decision. Those of us who were close to Joe did not know any of this. Did I know he saw women who I never met? Yes. He was a single surfer. Of course he had women companions that I never met. Besides, at that time I was living back in Massachusetts. The only times I saw Joe in the late 70's was when there was surf.

We talked on the phone plenty of times. And when he started to "puke blood" I was the one who screamed at him to get it checked out. Of course by that time, it was too late. The cancer had already invaded his body, and was on a deadly course to end his life.

Joe passed away on May 1st, 1978. I was with him that whole day.

And the last thing we talked about was Joe trying to contact me in the afterlife. To somehow let me know that he was there. I swear to you all this is what we talked about. There have been times when I thought he was there. I had dreams.

There were other things that were unexplainable.

Like when I had a dream of Joe wearing his green nylon surf trunks and he was trying to convince me to go on a surf trip. I kept telling him in my dream that I was married with three kids and could not go anywhere. He just laughed at me. Standing there in his trademark green nylon surf trunks, with the hand sewn rawhide, that he used for skateboarding protection. He laughed and goofed on me.
It was typical Joe.

A few months after the dream, Dave Cropper called me to say that he had something for me at the shop. When I showed up to get it he told me that JT had been there recently and was "cleaning his barn out when he found these (Joe's green nylon trunks)and said Ralph would want these." I was stunned and told Crop about my dream.

There were other times and dreams as well.

But this news? Joe had a daughter? No, he had twins. Heather and Holly were born on September 13th, 1978. Five months after Joe passed away. Twin girls. Both 36 years old. Mothers of 5 children between them. Joe not only was a father, he was a grandfather as well. The story gets even crazier. Turns out, they lived at 9th Street directly across from the Wall. From the time they were born until 1994. They walked, ran, and played in the same playground as our own children. The surf of the north Atlantic ocean.

I wrote back and then called her later that night. We spoke for an hour and a half before she had to go to work. After speaking with her and getting a better feel for this whole story. I was able to connect the dots and the time line. I knew I had to call Steve Somogyi. Joe's older brother. I waited until Christmas Eve. Then I called. It was emotional. And Steve went through the same series of emotions as myself, and the Grondins. Others who knew Joe are undoubtedly reading this now and shaking their heads in disbelief.

But believe it. It's true. Joe has twin daughters and 5 grandchildren.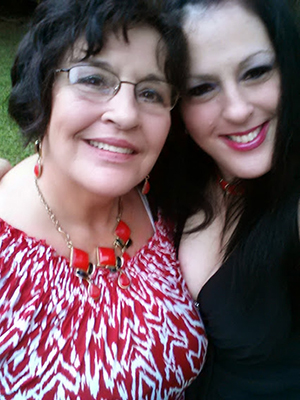 Heather (right and mom).




Heather and Holly. Twins of Joe Somogyi. I told Heather,"We need to meet in person. The last time I saw your father I gave him a hug and told him I loved him. When I see you, I will hug you as I did your father to make that same connection. Only 36 years later." She cried and said she would come to see us all.

In closing, before we hung up, she asked me where her father was buried. I told her "He's buried in upstate New York, but his soul lives here in Hampton." And it does. With every swell, and every change of season. Joe Somogyi lives on here in New Hampshire.

"Christmas Miracles Heal All Wounds"