Merry Christmas and Happy New Year!
I don't know about you guys, but Christmas really snuck up on me this year. I mean, it's not like I didn't see it coming, or that I didn't know when it was. It just snuck up on me and I was not prepared for the sudden realization that "Uh oh, I better get my act together quickly

." I know lots of people who have said that this year. I think because Thanksgiving was so late this year, we all got sort of rolled up in this complacency of losing a week.

Because that's all I really needed. One more week.

I'm embarrassed to say, that there was a time in my life when I did all my shopping the day or two before Christmas. I was your typical single male. Went out to the local CVS and got everything I needed. Or so I thought. My parents were no dummies. They could see right through the cheap gifts. And yes, I felt sheepish about it.

Though seriously, what dad didn't like Old Spice back in the 60's?

I can't remember what I got my mom in those last minute shopping frenzys. But I'm sure it was cheap. It was only a few years of me doing that, then I finally matured enough to be a stand up son and buy more appropriate gifts for everyone. But it was a long slow learning curve. Yet here I am, two days before the big day, and well, I am not done yet. Looking at the clock ticking away, and feeling panicked.

I wonder if my wife will like Old Spice?

You know, I was thinking the other day about some of the classic Christmas stories. You know, from the 50's and 60's and even some of the newer ones. There have been some really touching and thoughtful movies out about the most magical of all the Holidays.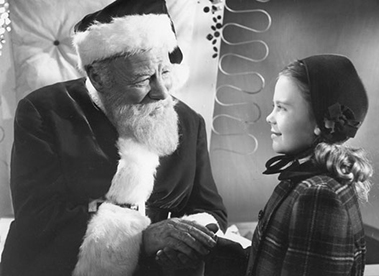 Like this one. "Miracle on 34th Street". Classic story about the Big Guy. And speaking of the big guy. I was a believer when I was a kid. I believed in Santa. I can recall many a Christmas Eve staring out the window in my bedroom that I shared with my two brothers. We were a family of six. Three boys and three girls.

There was a Boys bedroom and a Girls bedroom. each window in the house had a blue light. I can remember like it was yesterday, staring out the window that overlooked our back yard. Fresh snow on the ground and in the woods in our back yard. I could see the street light shining on the snow on the next street over.

I would stare for hours waiting for Santa. Straining my eyes. Fighting to stay awake. Only the voices of my parents yelling upstairs to "go to bed and get some sleep!" It didn't matter. I was going to wait up for Santa. Of course I always fell asleep. Childhood memories.




Little Ralphie here and I had a lot in common as a kid. Yes I had a BB Gun, and yes I almost shot my eye out too. This movie is 30 years old this year. Not exactly a childhood memory for me, but it was very much the way my life was back in the day.

I wonder if my kids have fond memories, when they too, were young enough to believe.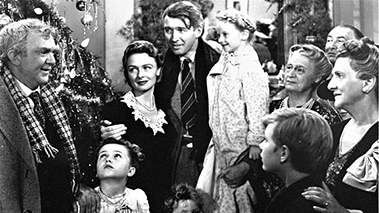 Speaking of believing. This has to be one of the all time favorite classic Christmas Movies. "It's A Wonderful Life." Clearly a message for all of us. That we all make a difference. That each one of us is here for a reason. That no matter how sad, or how desperate we can all feel at times. There is hope. There is happiness. There is Love.

You just have to believe. Believing in the spirit of Christmas.














..


This is more of what my kids will remember as Christmas Classics. And honestly? It's pretty good. Will Ferrell was really good in this soon to be classic. ELF. Of course he is currently running around the country promoting Anchorman II. But before he was Ron Burgundy he was ELF.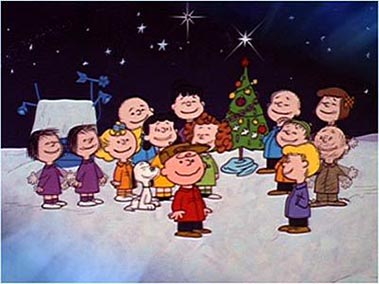 And you can't go wrong with Charlie Brown and this Christmas classic. Spanning many decades of entertaining children around the world. Come on admit it. You've seen this.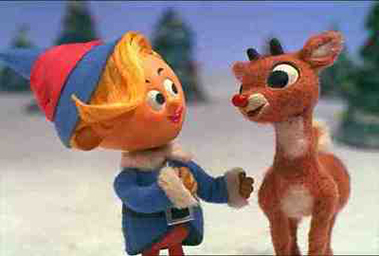 And this. Rudolph The Red Nose Reindeer. I believe this is based on a true story. Ha!

Now for Some Of My Weekly Global Observances

Hard to believe that everyone picked the RAVENS to beat the patriots. I guess they forgot to tell Brady and Belichick that.
Patriots win the division by murdering the nasty Crows.

It's onward and upward and all bets are off this year. I have no idea who is going to do what in the NFL this year. And neither do you Las Vegas.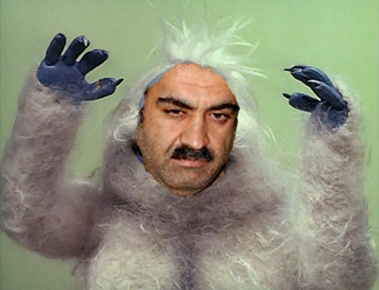 And now for my weekly humiliation of Khalid Sheik Muhummed (KSM). This seems somehow appropriate. From Rudolph the Red Nose Reindeer. The Abominable Snowman.

So once again, let's all take a minute, and enjoy the weekly humiliation of the mastermind terrorist who killed 3,000 innocent civilians on September 11th, 2001.

* Note to self. Must pick up a case of FAKE SNOW at Home Depot this week.

ANNOUNCEMENTS:

HAPPY BIRTHDAY David Fatello December 23, 2013!
HAPPY BIRTHDAY Tony Berardini December 24th, 2013!
HAPPY BIRTHDAY Baby Jesus December 25th, 2013!
HAPPY 30th Anniversary Denise!
REST IN PEACE Ed Johnson and Semper Fi !
REST IN PEACE Francis X McNeil and Semper Fi to you too sir!
MERRY CHRISTMAS and HAPPY New Year!


Please Support ALL The photographers who contribute to Ralph's Pic Of The Week every week for the last 9 years. **Think about BUYING a HIGH RES Photo from any of the weeks on RPOTW.

Keep in mind the photos you steal from this site are low RES. You can't blow them up. Order HIGH RES photos that are suitable for framing. It's a GREAT Gift Idea. A nice framed photo of your favorite Surfer or Surf Break!
Remember my friends... Surfing Heals All Wounds.
Pray for Surf. Pray for Peace. Surf For Fun.

Ralph