Metaphors, the Annual Thanksgiving Swell,
and the insanity of Black Friday.
I have people in my life, who are very close to me, and they are very close to something else as well. The end of their lives. Without naming names, it is I'm sure, something that most of us adults have gone through in our lives, many times over. Having a potentially fatal disease can be stressing for sure. Not just for the person who is sick, but also for those who are close to them. Family and friends alike.

It's not easy for them. In fact, it can be equally as stressing.

The powerless feeling, that people feel, who are not sick, but are close to their loved ones who are, can be taxing at best. It is hard for them to sit back and witness something that they have no power to stop. That helpless, hopeless feeling that they feel, is not conducive to a positive and happy lifestyle.

I know this feeling. Lord knows, I've watched family friends throughout the years go through some painful transitions from this world to the next. But having said that, I've also witnessed some amazing transformations as well. Some incredible, defying all the odds, recoveries. Mind over matter if you will. We have all seen or heard about them.

And I am all about NOT GIVING UP. My family and friends can attest to that. I am also fond of picking metaphors for those who need help in their daily battles. And it is quite easy to pick this metaphor that we are all aware of from last week. I'm talking about the Patriots vs Broncos football game, exactly a week ago tonight.

For those of you who do not follow football. The Patriots were down 24-0 at the half. That game was all but over. The weather was insanely cold, the wind was howling, and the home team of the New England Patriots were basically getting their asses kicked. They were done. The Game was over for so many of the fans, that they left in droves at Foxboro's Gillette Stadium. Hell, if I was there? I might have of done the same. But I ALWAYS wait at least until the start of the 4th quarter before I head for the gates.

That night looked bleak. Except, someone forgot to to tell Tom Brady and company that the game was over. Because, that opening drive at the start of the 3rd quarter gave us hope. They moved the ball down the field in record time and scored. A pulse. We had a pulse people. A spark was lit. There was something happening. The next thing you know, we got the ball back again, and we scored again. It was a 10 point game. Hey, that's an easy odd to overcome.

By the time Peyton Manning started his meltdown, we had gone ahead. It was so good.

And all of those of little faith, had once again, believed in something. We had overcome incredible odds to eventually beat the Broncos in Over Time. It was nothing short of incredible. Almost unheard of. Turns out, it was the biggest come from behind Victory in Patriots history. And those who stayed awake to watch it, were rewarded with something so great, that it was hard to describe.

But one thing was certain. Believing in something good. Something Better. The NOT giving up. The perseverance to keep fighting. To never give up no matter what the odds. I think we all got something out of that game. Talking with my family members, and close friends who are battling life threatening diseases, it was easy to share that exact sentiment. And they got it. They acknowledged it and got it.

Now I know that battling a life threatening disease is not a game. But the mindset of coming from behind is not that far of a stretch. We have all heard stories of doctors telling patients "You have 3-6 months..." Or "one to 2 years". Says who? I say you make that call. You decide how long you have. You stand up and fight and use whatever you have in your arsenal to fight back.

And you use this same philosophy in everyday life. School, work, relationships, whatever it is you are struggling with. You fight for it. You take a stand and dig in for the long fight ahead. The easiest thing in the world to do is to give up. Anyone can quit. Anyone. It's hard to stand up, and take a stand, to fight something like the unknown. But lots of people do it everyday. You can too.

So if you know someone who is struggling, encourage them to keep fighting. Motivate them. Life is worth living. Don't give up. Keep fighting until there is nothing left to give. And then fight some more.

Metaphors are out there to use as examples. Sports, war, all kinds
of personal and public struggles have succeeded. You can too!

Every December 1st, we (the whole family) go out and get our Christmas Tree. And I put the lights on the house (Go on and call me Chevy Chase, you won't be the first). This year we had our youngest home from College, and we also had our new granddaughter with us. New memories are forming as I write this. The Holidays are upon us.




I feel blessed to have them all here and in perfect health.

Traditionally, I put the blue lights on the Blue Spruce in the front yard. The tree is in memory of my late mother Eva, and my wife's late father Jerry. Ironically, there are two identical tops to the tree.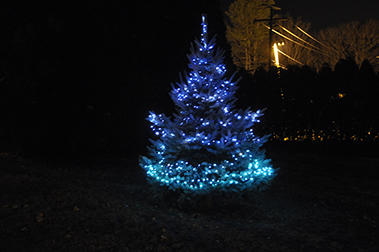 We know it's a tad early for the Christmas decorations, but we had to take advantage of our daughter being home. She'll be back in two weeks, and we are looking forward to more family gatherings up and down the New England shoreline.

Once again, the annual Thanksgiving Swell arrived in full fury.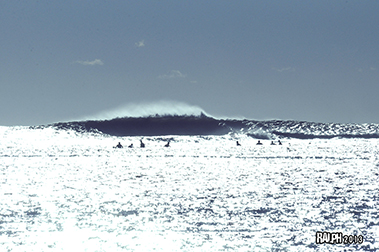 And what better way to give thanks for the local surfers, than to share the beautiful head high plus surf we had on Thursday, November 28th, 2013. Just beautiful big waves all day long. I think I shot over 500 photos that day. And everyone was so happy. I mean I had total strangers wish me a Happy Thanksgiving. It was nice.

And once again, the mantra of "Surfing Heals All Wounds" came to to the forefront of all of the day's activities. Hope you all had a wonderful Thanksgiving.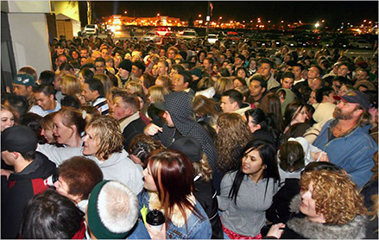 Leave it to America, to have the day after giving thanks to one another, be designated for trampling and shoving each other to get the DEAL of a Lifetime, during the insanity known as BLACK FRIDAY. Not sure how many were killed this year during this wacky tradition, but I'm sure there were a few. Not to mention people being injured. I KNOW there were many arrests across the country. Is it me, or do you guys think it's crazy too?

I was happy to put this humorous graphic together, and post it on Facebook. Though I'm not sure how many saw it and was able to see the absurdity in it, or if they even cared. My guess is the latter. If you were one of the BLACK FRIDAY shoppers I'm not trying to offend you, (well maybe a little). I'm just trying to point out the insane levels that marketers program you into thinking and doing each year.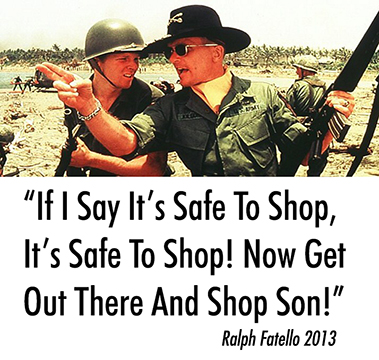 Is it really worth the hassle of going through all of that for an I-Phone? Or I-Pad? Or whatever the hot item is this year. I have no idea. I never really follow trends. Never have. Never will. I do know wackiness when I see it. Not being one for shopping in the first place, seeing the crowds at the local shopping malls and Wal-Marts, give me more reason NOT to shop.

Wait, I may take up a new trend that has become quite popular. Online shopping. That sounds safer and I don't have to get dressed up and worry about the way I look, if I'm just sitting in front of my computer ordering stuff.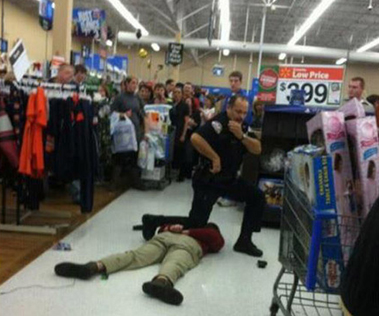 Though I wouldn't be able to see stuff like this. A BLACK FRIDAY Shopper under arrest at a WalMart somewhere in the US. See, I'd be inclined to want to see this and yes, take a photo. Why not? If people are gonna try and kill each other for a 50% off item, I need to document it. That's what I do.

I document life. Here on the seacoast, and beyond.

Patriots came back from behind again and Beat the Houston Texans. My heart is still racing. Not sure how many of these nerve wracking games my system can take. But I'm happy they won. I just wish the Broncos had lost again. Oh well. The game last week will stay with me for a long time. Perhaps forever.

Now for Some Of My Weekly Global Observances
OK so how's the OBAMCARE website looking this week? I know there was a deadline to get it fixed this week. Look, I'm not complaining here, because I know how the world works for the most part. But shouldn't those of you who voted for Obama due to his take on OBAMACARE, be just a little upset? Don't you feel duped, just a little? I mean clearly, there's one campaign promise that just never materialized. I did not vote for him so I don't feel that sting. But those of you who did based on the healthcare he promised should be miffed.

I'm just saying. Too bad we all don't have crystal balls in the voting booth. Be so much easier if we did.

And now for my weekly humiliation of Khalid Sheik Muhummed (KSM). Again, I know that the Terrorists do not celebrate Thanksgiving at GITMO. But that doesn't stop me from messing with KSM. Look who's basting in the roasting pan at GITMO. I must say I'm getting pretty good at photoshop.

So once again, let's all take a minute, and enjoy the weekly humiliation of the mastermind terrorist who killed 3,000 innocent civilians on September 11th, 2001.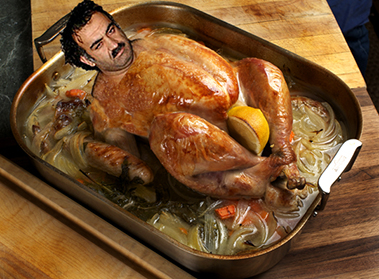 * Note to self. Must pick up a case of tanning oil at Home Depot this week.

ANNOUNCEMENTS:
HAPPY BIRTHDAY Jeff Chamberlain December 2nd, 2013!
HAPPY BIRTHDAY Max Moody December 2nd, 2013!
HAPPY BIRTHDAY Julie Bailey December 5th, 2013!
HAPPY BIRTHDAY Tim McCarthy December 6th, 2013!
HAPPY BIRTHDAY Michael Emery December 7th, 2013!
HAPPY BIRTHDAY Frank Grondin December 7th, 2013!
HAPPY CHANNUKUH!!


Please Support ALL The photographers who contribute to Ralph's Pic Of The Week every week for the last 9 years. **Think about BUYING a HIGH RES Photo from any of the weeks on RPOTW.

Keep in mind the photos you steal from this site are low RES. You can't blow them up. Order HIGH RES photos that are suitable for framing. It's a GREAT Gift Idea. A nice framed photo of your favorite Surfer or Surf Break!
Remember my friends... Surfing Heals All Wounds.
Pray for Surf. Pray for Peace. Surf For Fun.

Ralph