August 8th, 2010


The Surf Count of Waist High Or Better might be 23 out of 25 weeks...

Is it me, or has this world gone Reality TV crazy? Seriously. What the hell is going
on? I mean every time I turn around, there's some new Reality TV show. Top Chef,
Top Model, The Bachelor, The Bachelorette, all the Home makeover shows, The Housewives of LA, the Housewives of New Jersey, and now the Housewives DC? Not too mention the other old school original reality TV shows like: Survivor, COPS, and the one that started it all...MTV's The REAL World. Now there's a dozen or more on MTV alone. With "Snooky and the Jersey Shore" gang leading the charge. Have we all gone Reality TV crazy? Hello?

What's next, a Reality TV show about a Local Surf community? Like here in Hampton?

I know, we could call it "REAL SURFERS of the Seacoast" or REAL SURFERS HOUSEWIVES of the Seacoast. That has a kind of a Reality ring to it huh? All shot
here on our New England Seacoast. Man, I could be onto something here.

Truth be told, my wife and our friend Beth already came up with the real Hampton Housewives concept. At the time, I just sneered at them. Now I think they may be on
to something. Only I say we take it a step further by including the surfers and their friends. Would any of you tune in? Think of how exciting it would be. With the real
life characters we all know. All the shops and their families. The Wall and 10th
Street. Oh man I'm getting giddy thinking of the weekly scenarios. Surfers from Massachusetts and Maine and Vermont and Rhode Island. You getting this?

And of course, we'd have a group of surfers from Canada playing themselves.

This could be great. People would love to watch this intriguing show every week
and grow fond of the many diverse characters of our community. They'd have blogs and talk shows about us all. REAL SURFERS could be the next big thing. We could have other Reality TV stars come and visit our seacoast scene. Like Snooky taking
SUP lessons and then getting drunk and starting a big scene at the beach. Or, we
have the Housewives of New Jersey vacation here and they get into a hassle with some locals. Damn I'm liking this by the minute here.

All the local bands would have a role in the show. From QWILL and Todo Bien to Kingshighway and Big Handsome Daddy. We could shoot scenes at the beach, in
the shops, at the Casino, and other locations. From KB's Bagel, to Secret Spot and North Beach to The Casino, and Flatbread. We'd never be at a loss as to where and what to shoot next. Trust me, some of those Reality shows I happen to see were pathetic. Hey we can be just as pathetic. You kidding me?

Am I onto something here, or is this a result of my lack of sleep, and surfing everyday?

Honestly, I watch TV at night and I am completely flabbergasted by the insane amount of Reality TV shows. But I guess I'm more blown away by the huge numbers that watch these shows every week. My wife and many others who I love and respect, watch this stuff. But for me personally? I just can't find any redeeming quality character traits in any of these shows. I think it's borderline insanity.

Or, I just might be too uptight to allow this kind of mundane, monotonous, entertainment into my life. Try as I might, I can't find anything good about these
shows or the people in them. And I think what bothers me the most, is the fact that
to a person, all these bonehead Reality Stars play up to the camera.

In other words, it's really not reality.

Think about it. If someone is following you around with a camera, and you are aware of that camera, I'm sorry but it's just not real. They all play to the camera. That's not reality. That's acting. Albeit bad acting, but it is still acting.

You can't tell me that 90% of these "alleged" reality Stars are not playing to the cameras and the constant lights in their faces. You can't convince me otherwise. They all play to that HD lens. Now, if we were to use hidden cameras, that would be the ULTIMATE Reality TV show.

Hidden cameras. That's the ticket. Oh yea, now we're talking.

Think about that for a second. If you could get a Reality TV show, where these
bonehead characters like "Snooky and Company" didn't know they were being recorded and filmed? Oh my God. Now That's Reality. Although, now that I think of
it, that might be the first Reality show, that ends with a homicide. Or multiple homicides. Someone would lose it, and try and hurt someone.

But just think of the ratings. They'd be through the roof. Drop me a line, if you want to be in on the pilot. REAL SURFERS Of The SEACOAST. Or REAL SURFERS HOUSEWIVES. Auditions start next Spring...A Real Ralph Reality Production.

So by the time most of you read this, my "Catch a Wave For Molly" Surf-a-thon has reached week number two. It's been easy so far. And it's been therapeutic for me as well. Just being in the ocean everyday has a healing affect. I know I'm not out there very long, but I don't need to be, to get something out of the ocean. I have the love
and support from the Rowlee family, my own family, and all the other families and friends here on the seacoast. This is a special place to live. No question. There is something very special about New England.

I know what it's like to be away from New England.

There is a deep calling that we all get when we leave here. Whether it's for a short leave of absence, or a much longer one. There is a magnetic pull that only New Englanders can relate too. I hope in some small way that I can reach out to all of you who miss New England. Whether it's through the posting of photos, or the stories I
write. I hope you are getting something from it.

As of this date. I have 55 countries and close to 14,000 readers. I know you are all not native New Englanders. But I know a good majority of you are. I wanted to say hello to you guys. And thank you all, for tuning in each week. I hope I bring a smile to your soul every now and then, and to those who I irritate, I hope you know, I am for the most part, just kidding. I'm just trying to entertain the troops.

And sometimes, I have to be hurtful to get a laugh.

And for those who don't know. I write a Daily Blog on my "Catch A Wave For Molly" Surf-a-thon. Just click on the banner in the upper right hand corner on this page, or the the banner in this column right under the weekly column. I don't post many photos on the Daily Blog. But I do write in it every day. It's just my daily observances in this small world I live in. The surf, Molly, my family, my friends, all of it. It's all here in this glorious, New England Surf Community.

My Home. Your Home. Our Home.

Surfing Heals All Wounds...(So Tropical Storm Colin, please visit us this week...)




Now for some of my

W

eekly Global

O

bservances:


Yea, after over 100 Days, the BP oil spill has stopped leaking. I guess the well finally dried up. Actually, I heard they shot a wad of mud into the shaft to plug it up. Seems kind of risky to me. But then again, what the hell do I know about oil leaks? I do know that there's a whole mess of oil in the Gulf that is unaccounted for. They could not have skimmed it all. Like where did it go? It didn't just evaporate. That's a legitimate question. I hope someone asks it.

I'm sure the President is happy. I know his kids must be.

Speaking of Presidents? Did I read that they tried to assassinate the President of IRAN this week? I did read that didn't I? Someone tossed a bomb at President Mahmud Ahmadinejad's vehicle. Too bad. He survived. If there was ever a World Leader who needed to step down, or be eliminated, it's that wack job. I hope who was ever behind it, got away. I mean a clean get away. (His family included).

A good friend of mine from California sent me an email this week about a close family friend who died in a terrible skateboarding accident. The story in the LA Times says,
Cody Doolittle was an 18 year old teen from Ventura California, who died of a result from "Skitching". He was being pulled by a motor vehicle while he was on a skateboard when he fell and hit his head. Cody was not wearing a helmet.

This "Skitching" sounds insane. Poor Cody's family and friends are devastated by this senseless accident. Being pulled by a motor vehicle while on a skateboard is just wrong. Consider this a PSA for Ralph's Pic Of The Week! DO NOT SKATEBOARD behind a motor vehicle. Please use common sense. Life is too short to take chances like this.

OK, did I also hear that Shaq is coming to Boston? That true? That's big news if is. If anything it should be an interesting year with Shaq on the Green side. Cool.

Last week on the front page of the Portsmouth Herald there was a story about the Red Sox and Tom Brady and the Patriots. And between those two stories was a story about my son Max playing in the Shrine Bowl. Look, if someone had said to me 10 years ago that the Red Sox, The Patriots, and my kid would be on the same front page of the sports section, I would of laughed. I'm not laughing. I'm beaming with pride.



ANNOUNCEMENTS:


TWO NEW CD Releases by local bands.
Todo Bien and QWILL have both released New CDs!
Happy Birthday Kenny Linseman August 7th?
Congrats to Max Vincent Fatello! Mackey V was invited to play in the Prestigious SHRINERS BOWL Game on August 7th. Mackey is one of 6 High School players from Division II football who was asked to play. He will be playing alongside two other WINNACUNNET Players Jesse Green and Harry Knowles.
BIG HANDSOME DADDY performing at Weare's Common on Rte 1 in Hampton Falls, NH Thursday August 19th 6:30-7:30PM FREE Summer Concert !
Wounded Warriors Return for HIT THE BEACH III August 27th at 18th Street 9-3PM.
Thank you AGAIN to ALL who commented and gave words of encouragement to my Surf Endeavor. CATCH A WAVE FOR MOLLY.
Started on July 26, 2010 ENDS July 26, 2011.
A Wave a day for 365 consecutive days. There's a DAILY BLOG you can read .
Just click on the banner ad below.

CALL FOR SURF ART. The annual Ralph's Pic Of The Week Summer Surf Art Column
is moved to August 15th because of the Catch a Wave For Molly Event on July 26th.
The DEADLINE is Wednesday August 11th. All Art should be in JPEG format and no bigger than 900 pixels wide. Send the art with:

A.

Title

B.

medium

C.

artist.

AUGUST 27th the Wounded Warriors Return to Hampton. HIT THE BEACH III will take place at 18th Street at the Wall on North Beach. We moved the venue down to 18th Street for wheelchair access and close proximity to the bathhouses.

*CHECK RULES AND TIPS PAGE FOR LIFEGUARD AND SAFETY TIPS
PLEASE Pick up your trash at the beaches.

CHECK OUT THE NEW/Old YESTERDAY PAGE! ALL OLD New England and
beyond Surf Pics! *NEW PICS added each week!

*Check out the NEW updated DROPPING IN ON RALPH blog Section.
ALL Of

July

is up and most of August. *This is the blog section of this website where you can write in and comment. The only downside of this blog is, you actually have to use your REAL Name. No hiding behind some fake handle and name. If you want to comment, you have to man up, and be yourself. I will post all comments, both good and bad. You
just have to be yourself.

Please Support ALL The photographers who contribute to Ralph's Pic Of The Week
every week for the last

7

years. **Think about BUYING a Photo from any of the weeks on RPOTW as a GREAT Gift Idea. A nice framed photo of your favorite Surfer!
Remember my friends...Surfing Heals All Wounds....
Pray for Surf. Pray for Peace. Surf For Fun.

Ralph







CLICK ABOVE for DAILY "Catch A Wave For Molly" BLOG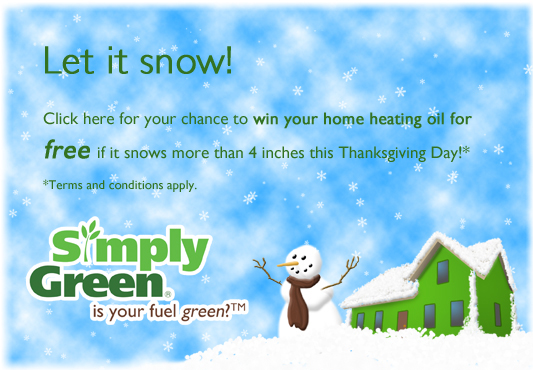 Click YESTERDAY Banner Below to see new Old Surf Pic Page

Summer of
1980
...
30
years ago
-
Jesse (QWILL) & Ralph

(Below) This is a young QWILL. I used to take him surfing when he was young. I also turned him onto the music scene. I feel good knowing that I introduced him to the two driving forces in his life. If you have not already heard, or seen it, QWILL'S new CD was just released. You can click on his ad on this page, or find him on many different sites from CD BABY to Facebook. Trust me, you will love his CD... it is so good and so surf oriented. Photo courtesy of RALPH




Today-
Wednesday-August 4th, 2010

(Above) Jake Davidson on a waist high wave at the Wall this week.
Wednesday August 4th, 2010. Photo By RALPH

*
Click on the photo above to see the Whole Gallery.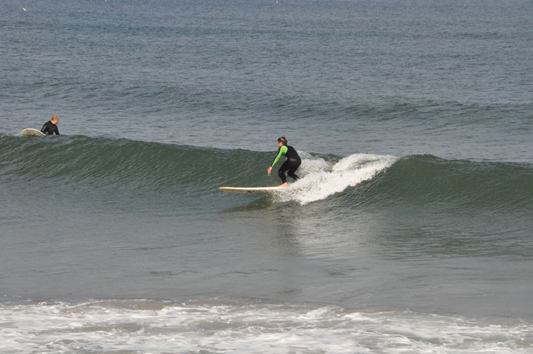 (Above) Kody Grondin sliding into what appears to be a waist high "Wall" wave.
Wednesday August 4th, 2010. Photo By RALPH

*
Click on the photo above to see the Whole Gallery.
Today-
Thursday-August 4-5th, 2010 US OPEN

(Above) This is Kelly Slater. Ever heard of him? I guess he's pretty good. OK enough with the silly jokes. Our main man on the southern California scene Ben Ginsberg sent these in Hot Off The Digi Card! US OPEN Thursday August 5th, 2010. Photo By Ben Ginsberg
*

Click on the photo above to see the Whole Gallery.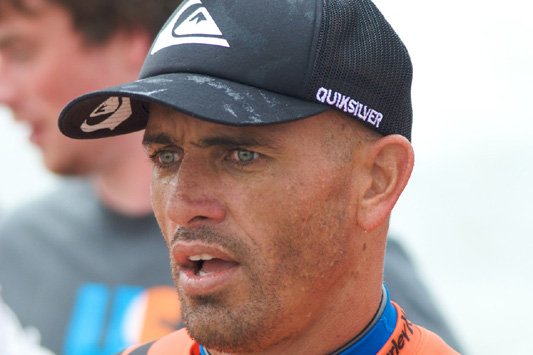 (Above) Kelly Slater. US OPEN Thursday August 5th, 2010. Photo By Ben Ginsberg
*

Click on the photo above to see the Whole Gallery.




(Above) This is Evan Geiselman. He eliminated CJ Hobgood in the US Open. You will be hearing a lot about this East Coast boy in the upcoming months and years. Trust me.
EG has arrived and he's not looking back. US OPEN Wednesday August 4th, 2010.
Photo By Ben Ginsberg *

Click on the photo above to see the Whole Gallery.






(Above) This is a decent contest wave. US OPEN Wednesday August 4th, 2010.
Photo By Ben Ginsberg *

Click on the photo above to see the Whole Gallery.
(Above) This is a woman and it looks like she can surf better than most of us...
US OPEN WOMENS Heat Wednesday August 4th, 2010. Photo By Ben Ginsberg
*

Click on the photo above to see the Whole Gallery.
Today-
The 2010 TAVARUA Files by Tom Servais
(Above) Dave "CROP" Cropper on a beautiful early morning wave at Cloud Break this summer. Is this one of the last waves for Dave and CR at Tavvi? Only time will tell. Meanwhile, enjoy these insane pics from Tom Servais of the boys charging it in Fiji.
Photo By Tom Servais *

Click on the photo above to see the Whole Gallery.




(Above) Phil Carey charging Cloud Break. Phil and Dave have been going here every year for so many years now...Tom Servais get's the shots in Fiji.
Photo By Tom Servais *

Click on the photo above to see the Whole Gallery.

(Above) Sashi's first trip to Tavvi...think he was stoked? What a wave Sashi!
Photo By Tom Servais *

Click on the photo above to see the Whole Gallery.






Today-Summer 2010
Island Path Panama is NOW Open!
(Above) This is Stan Chew surfing at one of the MANY breaks that his Island Path Surf Cam pin Panama has access to. When I'm done surfing everyday for a year back home, that's where I'm going! But don't wait for me. Book your Surf Trips Now!
Photo By Kurly Chew *

Click on the photo above to see the Whole Gallery.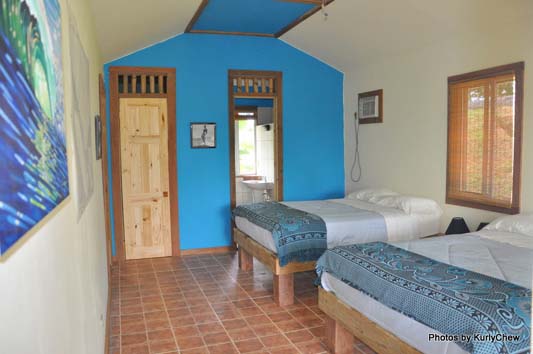 (Above) This is one of Stan Chew's beautiful rooms at his Island Path Surf Camp in Panama. Check the original Chew painting on the wall! Book your Surf Trips Now! Photo By Kurly Chew *

Click on the photo above to see the Whole Gallery.
Today-
-The Dream Waves 2010
(Above) Somewhere out there is a Dream Wave waiting for you...go look for it.
*

Click on the photo above to see the Whole Gallery.
(Above) No names. No photographers...just dreamy waves...
*

Click on the photo above to see the Whole Gallery.






CLICK ON THE PLAY BUTTON BELOW
From the
SFOD Archives. North Of America. A Super 8mm movie clip from 1980. The surfing is myself, Larry, and Bruz. The music is by QWILL. It's full on Old School...hope you like it.
North of America 1980
from Ralph's Pic Of The Week
on Vimeo.


In the summer of 1980, three friends from New England went on a surf trip North of America. Me, Larry Crateau, and Bruz Bowden. We had all been there many times before. In fact, our first surf trip there was in 1971...we had called this
place the Last Frontier. And it was.
I shot this on my old GAF super 8mm movie camera.
It is a land of many perfect points, reefs and beach breaks. We kept it a secret
for years... but like all surf destinations the word got out. It is not a secret anymore.
These waves you are about to see, were surfed for the very first time. These are virgin rides. I am riding my old BLACK VINNY board, the same one my son Max rides today. Retro swallow fish tail. 6'2"
That board is 30 years old.
The music is by my super talented nephew QWILL from his latest CD release.
The title of his CD is:
The Past Must Present
. Ironic huh...?
Hope you dig it...
Ralph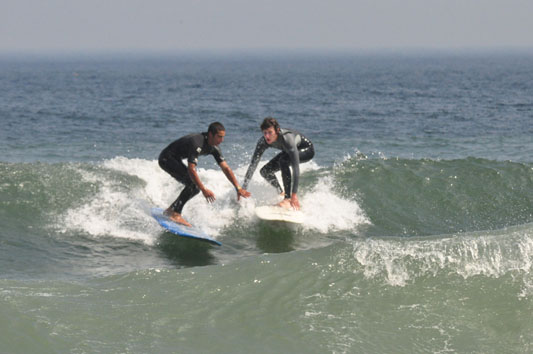 (Above) All Rise:

10th Street District Court of Surf Justice is now in session, the
Honorable Judge Ralph G. Fatello presiding. CASE #68 BLATANT DROP IN OF
THE WEEK- This case is another first. Who's wave is this? It's both a left and a right...
Photos by RALPH

Click on the photo above to see the Whole CRIME.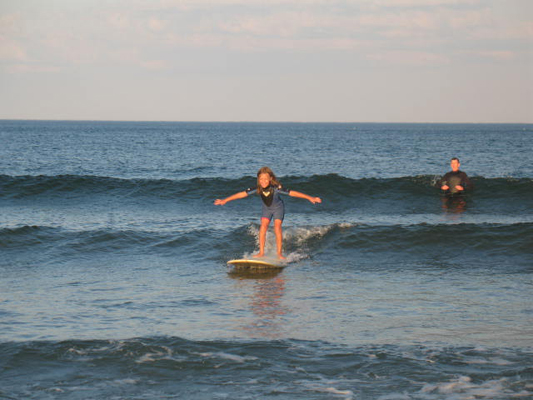 (Above) This is little Maddy. Check out her session with her Grandfather and her two sisters. Summer 2010. Photo courtesy of Mike Keefe
*

Click on the photo above to see

the Readers Gallery
(Above) Where the hell is Jimmy Dunn? Well, in this photo taken at an undisclosed tropical location this past week, he just came in from a four hour surf session...surfing with NOBODY. Check out Jimmy's Comedy shows this week see below. Aug-8-10th.
Photo courtesy of Jimmy Dunn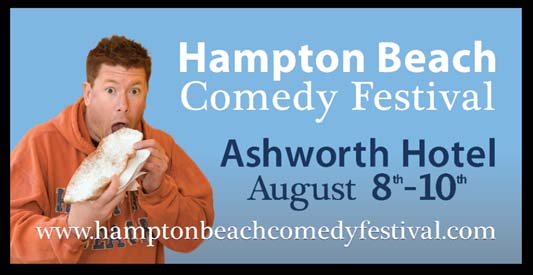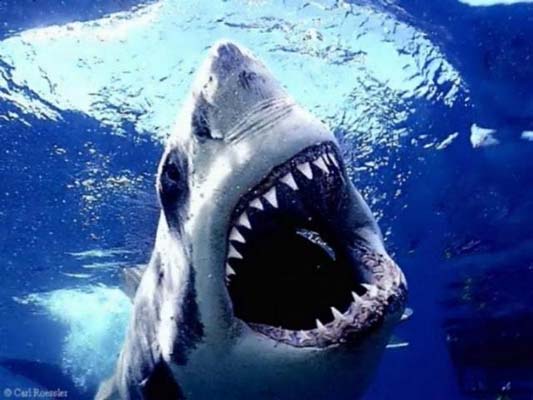 CLICK ON THIS SHARK for an amazing TRUE Story about a
SHARK ATTACK last week in California .


(Above) ANNUAL SURF ART Column. **ALL Artists Please email digital art files by Wednesday August 11, 2010. Thank you.
COMING NEXT WEEK!


(Above) My first Surf Mural...this was done in 1977...COMING NEXT WEEK!

(Above) One of my early pen and ink drawings circa 1976...COMING NEXT WEEK!


*Click masthead above to read the original ISM story.
(Above) Put the cursor over the images above to see happens when you DROP in on someone. You become Invisible. Simply put the mouse over the photo to see the original photo and then marvel at the results of what happens when the criminal becomes invisible. *Put the cursor over the photo to see the Real image.
Photos by RALPH



Today 2010
"Honey Is that a speedo that man is wearing?"
(Above) OK now we've seen it all. Having a full grown Indian Elephant carry your surfboard down the beach is where I draw the line. Oh and wearing speedos.

Photo courtesy of the Internet.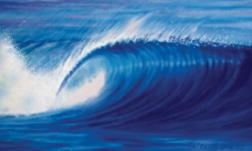 Click on Wave to return to top of page
This site designed and maintained by Adlantic copyright 2010