Locals and Non Locals...
I can't remember the exact date, but it was about 5 or 6 years ago. I was out surfing somewhere between 18th street and 14th Street at Hampton's North Beach. More commonly known as the Wall. It was
a typical summer morning, and the surf was running about waist to chest high. I was surfing this one peak by myself.

And I was thoroughly enjoying the day with the hot sun on my face.

I had just ridden a wave, and went quite a long distance. From jetty to jetty. I started to paddle back out, when I noticed this surfer paddle towards me. I did not recognize him. But these days that is more common than not. There are just so many more people out in the water these days, than ever before.

I sat up on my board, and looked back out towards the horizon to wait for the next set. I nodded to the guy, and he sort of nodded back. I smiled and paddled further out, and away to give him room.

A set came, and he went for the first wave, and I went for the second wave. Apparently he missed the first wave, and rather than wait for the third wave, he tried to catch the wave that I was paddling for.

I saw what was happening, and gave a slight whistle to let him know that I was indeed, about to catch this wave. He looked dismayed that I went on that particular wave. I rode it a short distance and then kicked out. Paddling back out I thanked him for not going.

That's when he asked me. "Are you a local?"

I looked at him and said "Do you mean am I an Algonquin Native American? Because they are the only TRUE locals."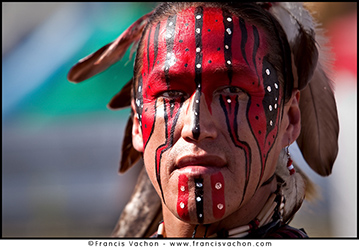 He looked completely confused. He furrowed his eyebrows, and cocked his head with a perplexed look.

"If you're asking me if I live here, the answer is yes."

"I thought so." he answered. "Why is that?" I asked. "Oh just the way you went for that wave, I could tell you were a local." Now not for nothing, but my actions that morning in no way demonstrated where I live, or where I surf. My actions are based on the unwritten code of honor that most avid surfers understand. Most. Not all but most.

This guy just assumed I was a local because I went for that wave and apparently displayed some local knowledge, or local angst. But that should have nothing to do with who catches what wave, on any given day. We all live by the same rules and laws of surfing. And it is widespread. Around the entire Globe.

Surfers are like the Algonquin tribe. Because we are in a sense a tribe of our own. And all tribes have rules and regulations.




Surfing has rules and laws. Click on image above to see a few.

As far as the common courtesy of waiting your turn for a wave?
Well it should be acknowledged. That if you paddle for a wave, and miss it, you need to get back at the end of the line. You are not automatically allowed the next wave because you missed the one you were paddling for. Paddle harder next time.

Or try working out in your spare time. Because we "locals and non locals" are not there to watch you surf. We all want to surf. If you paddle for a wave, and miss it, suck it up, and get back in line. And try harder the next time you're in the batter's box. It's only fair.
That's life kids. Live and learn.

Speaking of tribes, there's a few events coming up that are worth mentioning. Back when the Algonquin's were still roaming the woods and waterways on our New England Seacoast, this sleepy little town of Hampton, NH was established and founded in 1638.

This summer Hampton is celebrating 375 years! Whoa.




There are all kinds of events marking this 375th anniversary. Including some LIVE music. Yes, that's me and this is our first show. I'm looking forward to playing at this outdoor show. It should be fun. I'm playing with my old drummer, Lenny Dunn from the Nor'easters.

My all time favorite band I ever played with. (Yes my fave even over the VINNY Band). Loved playing with The Nor'easters.

Funny, all I can think about is how many empty waves poured into our beaches back in 1638, with no surfers there to see them, or ride them. Unless of course, the Native American Algonquins were riding waves with their canoes. No wonder they got upset when the settlers came. We not only took their land and ocean, we ruined the surf for them as well.

All kidding aside, this next week is going to be fun here in Hampton.
So get ready for this next weekend as Hampton, NH turns 375!!

SURF FREE OR DIE!


This is another prime example of our "Local" tribe.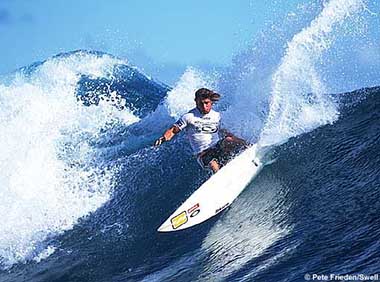 Cinnamon Rainbows is selling Raffle tix to win this surfboard that is autographed by "OCCY" for the UPCOMING MOLLY Surf Celebration Contest on August 24th and 25th!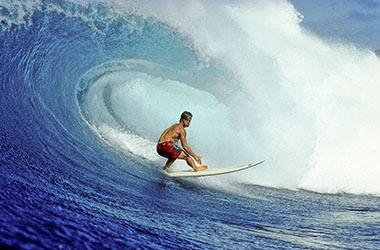 How cool would it be to own a board that Occy signed?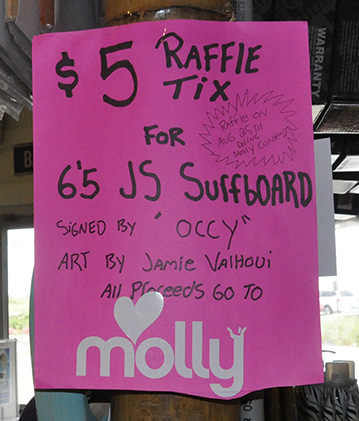 Head to Cinnamon Rainbows and buy some raffle tix.
It's all for a GREAT Cause!!!

Now for Some Of My Weekly Global Observances:

I just saw on the news that the United States has closed 22 embassies in the Middle East. OK, that is some serious business. Closing 22 US Embassies is unprecedented. Apparently there has been an Al Qeada threat that our government has taken serious. After Ben Ghazi, NO ONE is taking any chances. And by the way, Al Qeada is still in the terror business. So to all of you who thought the killing of long tall Osama Bin Laden was the end of Al Qeada, guess again.

Terrorism will go on until the end of time. But then again, so won't our US Military and our Intelligence agencies.
Did any of you see the INSANE photos and video of the wave pool in China last week? Good Lord, I got sick just watching it. There must of been a million people in this one wave pool.

I posted a video clip down in my viddy section. It's worth the minute out of your life to watch it.

I couldn't help but put Khalidy Sheik Mohummed in the China Wave Pool pic. Let's call it WHERE"S KSM? Click on the image to see a larger version.

As always, let's take a minute and enjoy the weekly humiliation of the mastermind terrorist who killed 3,000 innocent civilians on September 11th, 2001.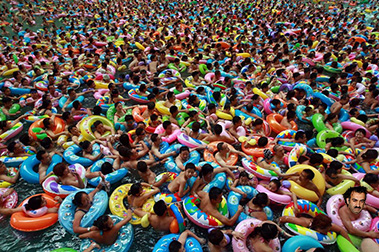 *Note to self. Must pick up a new inflatable tube or floating device at Home Depot. *CLICK photo to see larger version.

ANNOUNCEMENTS:
HAPPY BIRTHDAY John Carden August 3rd, 2013!
HAPPY BIRTHDAY Whitney William August 3rd, 2013!
HAPPY BIRTHDAY Ryan Olsen August 6th, 2013!
HAPPY BIRTHDAU Noah Yamada August 6th, 2013!
HAPPY BIRTHDAY Brian Kelly August 6th, 2013!
HAPPY BIRTHDAY Zach Humphreys August 8th, 2013!
HAPPY BIRTHDAY Kim Ackley August 8th, 2013!
HAPPY BIRTHDAY Jason Steinberg August 8th, 2013!
HAPPY 375th BIRTHDAY Town of Hampton August 10th, 2013!
HAPPY BIRTHDAY Gavin Smith August 11th, 2013!
SEE "Endless Summer" star ROBERT AUGUST on August 10th
at Cinnamon Rainbows!!






Please Support ALL The photographers who contribute to Ralph's Pic Of The Week every week for the last 9 years. **Think about BUYING a HIGH RES Photo from any of the weeks on RPOTW.

Keep in mind the photos you steal from this site are low RES. You can't blow them up. Order HIGH RES photos that are suitable for framing. It's a GREAT Gift Idea. A nice framed photo of your favorite Surfer or Surf Break!
Remember my friends... Surfing Heals All Wounds.
Pray for Surf. Pray for Peace. Surf For Fun.

Ralph