Shark Week Hysteria...
I swear, if I see, or hear one more news report of a "Shark Fin sighting in New England I'm gonna scream! In the name of God people, are you all completely insane? Or do you really not get it? Look, whenever people have askd me "Are there sharks out there?"
And trust me, I've been asked that question many times in my 49 years of surfing here in New England.

But my answer is always the same. I always tell 'em...

"Go down and stick your finger in the water and taste it. If it's salty, then there's sharks out there!" The hysteria surrounding the annual shark week is so over the top silly, it's not funny.




There are all kinds of sharks out there in the water. All kinds.

And they have been there for hundreds of thousands of years. They live here. Hello? They have lived here longer than we have. But, having said that. In all my time surfing these waters in New England I have never known, of a single person, who was killed or bitten by a shark around here. Zero. Nada.

Ok, so there was that guy from Kansas last year who got bit on the Cape. But he's from the midwest. He deserved it. The shark that bit him was a local. He probably said something offensive.

Look all kidding aside, there are more Bluefish bites than there are shark attacks (in New England). In fact, there are MORE Moose fatalities than anything else around here. I mean can you picture some game warden shutting down the woods because they spotted a moose antler? "EVERYONE OUT OF THE WOODS! THERE'S A MOOSE OUT HERE!"

Shouldn't there be MOOSE WEEK on TV?

The closing of the beaches every time some clown spots a damn fin is absurd. I mean it's ridiculous. Half the time, the fins are some Basking Shark, or Nurse Shark. Or some harmless SunFish. But ever since JAWS, we have become obsessed with Sharks.

I remember the day after seeing JAWS back in the 70's, I was at the beach, and several of my friends were actually afraid of going back into the water. I couldn't believe it . I was dumbfounded by their fear.

"Really? What, you guys are afraid that some 50' mechanical Hollywood shark is going to attack you?" It was pathetic. Though I'm sure, that some of you reading this blog, were a bit apprehensive yourselves after seeing that movie.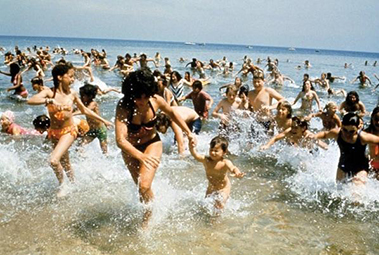 The other morning, I was talking with two local surfers, Bill and Larry. And we all agreed, that we don't want to know what is under the surface where we surf. I would rather not know, that a large 18' Great White just swam under me, and my board. And they thought the same thing. We don't want to know.

What we don't know, won't hurt us.

And unless you are a big plump seal, or you are hanging around in large seal population, or you are bleeding profusely from some open gash, then your chances of getting hit by a man eating shark are slim to nil. Surely you all know that. Nod your head if you understand this.

And it's bad for business. Shutting down beaches because someone spotted a fin is hurting local businesses. I can see if there is that large seal population nearby, that is attracting Great Whites, you would want to be careful. But around here, in New Hampshire? Nah...we're all safe and sound. We're good. We're OK.

But look, I'll share with you, a good solid tip that has worked for me.

If you really want to avoid being eaten, or attacked by a shark. Always, always, when going surfing, or swimming, take someone with you, who is a slightly slower swimmer than you.

This past week, I witnessed more of this wonderful community giving back to those who are less fortunate than others. The Surfing With Smiles on Tuesday headed up by Lindsay Mercer was another amazing success. Smiling while surfing. Such a simple yet powerful concept. And I saw more smiles in the two hours I was there than I've seen in the last few months combined. Just a great cause.

There's a link in this column that will share with you some of those smiling faces. Please take the time to browse through some of the photos I shot. I think you'll really like them.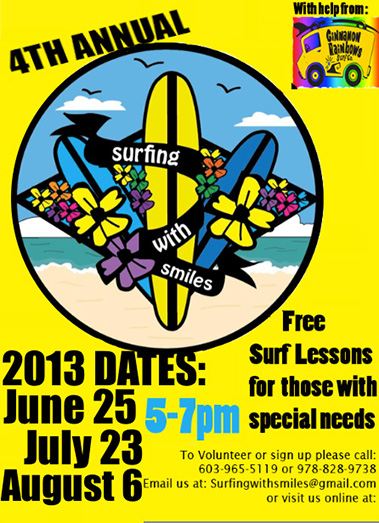 SURFING WITH SMILES had me smiling for days.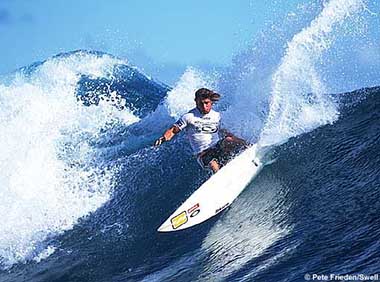 Cinnamon Rainbows is selling Raffle tix to win this surfboard that is autographed by "OCCY" for the UPCOMING MOLLY Surf Celebration Contest on August 24th and 25th! Head down to Cinnamon Rainbows and get some raffle tix now!
How cool would it be to own a board that Occy signed?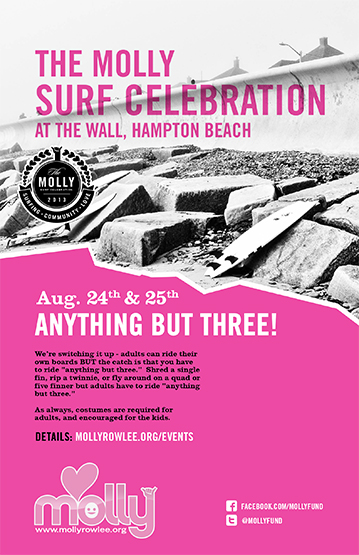 This event is one you will NOT want to miss. Besides this is GREAT Cause! The MOLLY is something special. Get your costumes ready. It's gonna be BIG!

Now for Some Of My Weekly Global Observances:

I just saw on the news that 50 people died in IRAQ today. Car bombs. Innocent civilians dying for some radical belief that their cause is worth killing women and babies for. Like you, I've become numb to it all.

Meanwhile, The Obamas are heading to the Vineyard for a much needed vacation. Hmmm. Nevermind.

The Patriots played their first Preseason game on Friday and I never saw a single minute of that game. I did hear some good reports though. I guess we have a decent running game. And I heard that Tim Tebow still can't throw the ball, but he can run with one. And I heard that Tom Brady is still the man.

Once again, I couldn't help but put Khalidy Sheik Mohummed in the SHARK theme this week. No need for an explanation.

As always, let's take a minute and enjoy the weekly humiliation of the mastermind terrorist who killed 3,000 innocent civilians on September 11th, 2001.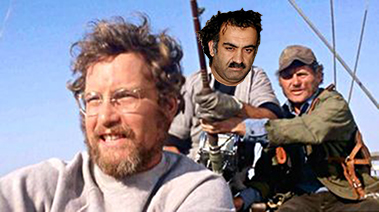 * Click on image above to see what happens to KSM
* Note to self. Must pick up a JAWS DVD at Home Depot.

ANNOUNCEMENTS:
HAPPY BIRTHDAY Gavin Smith August 11th, 2013!
HAPPY BIRTHDAY Sid Abruzzi August 12th, 2013!
HAPPY BIRTHDAY Lynne Dombrowski August 14th, 2013!
HAPPY BIRTHDAY Debbie Butowics Hodges August 16th, 2013!
HAPPY BIRTHDAY Michaela Eichenbaum August 16th, 2013!
HAPPY BIRTHDAY Mark Weatherby August 17th, 2013!
HAPPY BIRTHDAY Patty Blaine August 18th, 2013!
HAPPY BIRTHDAY Katie King August 18th, 2013!






Please Support ALL The photographers who contribute to Ralph's Pic Of The Week every week for the last 9 years. **Think about BUYING a HIGH RES Photo from any of the weeks on RPOTW.

Keep in mind the photos you steal from this site are low RES. You can't blow them up. Order HIGH RES photos that are suitable for framing. It's a GREAT Gift Idea. A nice framed photo of your favorite Surfer or Surf Break!
Remember my friends... Surfing Heals All Wounds.
Pray for Surf. Pray for Peace. Surf For Fun.

Ralph