August 1st, 2010


The Surf Count of Waist High Or Better might be 22 out of 24 weeks...

I remember those days like it was yesterday. What days are those you ask? The days of horror and discomfort. The days of borderline insanity. Of crowds and bodies so thick, you could set a "All You Can EAT Buffet" on their backs. The hot, humid, and miserable days...my dear friends, I am speaking of ...WADDA KOUNTRY. Any parent who has raised children here on the Seacoast of New England, knows exactly what I'm talking about. Forget the seacoast, I'm talking everywhere in New England.

The Horror of WADDA KOUNTRY, was all but wiped out from my deepeest, inner most subconscious. I was free from those horrifying images for years. Then this week, my wife mentioned, that a fellow Surf family, had just experienced this regional horror.

And it all came rushing back. Like a waterfall of inner city bodies and inner tubes.

WADDA KOUNTRY. The mere mention of it for me, was cause for me to involuntary convulse. For years, we could not shake the idea from our three kids. They insisted that we go each summer. They pleaded with us. Summer after Summer. And we would give in. We would fill up the van, and leave the perfect beach, and perfect little waves, once every summer, and head to that insanity. And we would gather with strange families, and gangs of teens, who wouldn't know what a surfboard was, if it hit them in their shins. Oh the horror...the horror...the...h-o-r-r-o-r..

WADDA KOUNTRY! WADDA KOUNTRY- GET REAL SICK!

The sights and sounds of that place, will follow me to my grave. The long lines. The screaming parents and kids. The never ending blare of music and announcements over the PA system. The bus loads of inner city teens, who couldn't wait to eat as much junk food as possible, and go on as many rides as possible, and make as much noise as possible doing it. Much to my dismay. Running past me and the kids. Skipping in lines. Spilling junk food and drinks everywhere. It was a Summer nightmare.

I would stand there in my surf trunks, and look out over the park and cringe.

No one knew I was a surfer (Thank God). But there I stood, in my surf trunks. As if they were some kind of badge of normalcy, and that I was above these heathens. Because, I had acquired a taste of the real Water Country. The Atlantic Ocean. But my trunks and my ridiculous stance, went unnoticed. No one knew I was a surfer, and no one gave a rats ass. I was alone. My wife and I. Two lost souls in this stagnant sea of dirty water. Water that was loaded with Chlorine and God knows what else. I had visions of spraying myself and family with Lysol, before and after each visit to that place.

The water rides and the long lines, were something out of a Stephen King novel.

Those of you who know what I'm talking about, can relate. The big, sweaty bodies, pressed up against you, as you tried to protect your children, while waiting in line. Making small talk with folks and families, that you had nothing in common with. Except you wanted to get into that raft, and shoot down some water slide, and be away from it all. The closer you got to the top, the more intense everything would get. The young teens who worked there, had no clue of the real dangers that was WADDA KOUNTRY.

Parents and kids sneezing and coughing all over the place. Drunk uncles and loud obnoxious baby sitters. Where do they come from? "Maybe it is a blessing," I'd think to myself, that these people have not discovered surfing. Although, I don't expect that would interest them very much. The mentality of WADDA KOUNTRY is unlike what we all seek. These WADDA KOUNTRY fans feed off this scenario. The crowds. The noise. The filth. Walking around the park on the wet grounds, you just knew you were walking in all sorts of awful chemicals, mixed in with human body fluids, that is unmentionable (even for me).

WADDA KOUNTRY! WADDA KOUNTRY- SPEND SOME DOUGH!

And the cost? Oh my God. We had to spend a minimum of $150 for tix alone. A family of five at WADDA KOUNTRY? Forget about it.

Trying to justify it all by the rides you went on, fell by the wayside as well. And when they introduced the "Wave Pool"? Well, some of us Surf parents at first thought..."Hey a wave pool! That could be cool." Nope. The wave pool was the worst of all. Nothing about the "Wave Pool" resembled anything to do with a beach, or waves.

Picture a giant Toilet bowl, filled with a thousand turds (people).

And then some giant moron flushes the toilet. We being the turds, are bounced and swirled off each other, and smash into total strangers as they all scream with giddiness, thinking they are in an ocean type setting. We bob and bounce, and bang against total strangers, flipping over in our bright yellow inner tubes, and surface searching for our children, who had now blended in, with the other thousand turds, who are screaming and crying. "Hold on kids, Daddy's coming!:

Wave Pool? They should call it what it is. A Damn Toilet Bowl.

Oh, the mere thought of WADDA KOUNTRY this week, sent a shiver up my spine. And it's funny, because 10 years ago, when I was doing my first tour of 365 consecutive days of Surfing, we were still in WK mode each summer. It's true. In fact, I may have even tried to use my' surfing everyday' as an excuse not to go. "Kids be reasonable, what if Daddy got caught on one of those rides and couldn't get out? How would I be able to surf everyday?" But my kids were smarter than that. They knew what my motivation was. So we sucked it up, and did it each year, until one by one, they grew tired of it, and finally realized that the REAL Waddar Kountry, was here at North Beach.

Now less anyone think we didn't have any fun at WK, that is not true. We did. We went on some fun family raft rides, that were both exciting and fun. And Max and I did the JERONIMO run a bunch of times. Despite the fact, that line was the longest and slowest in the whole park, and my back was always killing me. So we made the best of it each summer. My advice to you surf parents who are now finding yourselves standing in a long line at WK. Be cool. Keep your mouth shut when in the water. Take plenty of vitamins and penicillin, and keep pointing out the ocean to your children. They will eventually grow tired of the park, like ours did. And someday, you will all look back on your days at WK, as a growing, family experience. Not a very good one. But an experience none the less.

WADDA KOUNTRY! WADDA KOUNTRY- LOSE YOUR MIND!!

So on Monday, July 26, 2010 at 9AM, I stepped off the beach at 10th Street, and began what I hope and pray, (and have trained for), will be the first of 365 consecutive days of surfing. It is Day 6 as I write this. And while these first 6 days have been easy, I am fully aware of what is coming. But I am prepared, and I have a good support system in place. I know that all the Surf Shops will help me with boards, suits, and wax. And I know, that all my friends and family are there with me.

I know what this means to Buck, Meg and Kieran. And I will do everything in my power to see this through. NOBODY QUITS. NOBODY DROPS OUT. My One Year Journey has begun. CATCH A WAVE FOR MOLLY ...Remember...Surfing Heals All Wounds...




Now for some of my

W

eekly Global

O

bservances:


With this being Shark Week on the Discovery Channel, and all the shark sightings as of late, I was almost expecting to hear of a shark attack somewhere on the East Coast. I mean, all the ingredients were there. *Including an over abundance of seals. On Monday, when I caught my first wave, a large Gray Seal popped up about 10 yards from the shore line, and kind of lazily swam along the shoreline. Seals, as most of you know, are Shark Bait. Sharks eat seals. And humans look like seals.

What you didn't know that?

But getting back to my original point. With seals on the beach, and plenty of Great White Sightings in New England, I thought we'd finally have a shark attack. Instead, there were several Bear Attacks. Oh oh...now we can't go in the woods. The ocean is unsafe, and now the woods. What are we supposed to do now? Seriously, a Bear attack sounds awful. And while I rarely give out advice, when it comes to large mammals, and carnivores, I will say this. If you really want to avoid being attacked by a Bear, just make sure you are with someone in the woods, who is a slightly slower runner than you.

Poor Monica Lewinsky. Home alone at what could of been her step daughter's wedding today. That's not right. Can you imagine if ole Monica crashed that party? That would be something to see. Drunk and full of rage, as she curses Bubba and throws that famous blue dress at the wedding party. What if she were there with a date? Mel Gibson? Now that's Entertainment news.

Speaking of entertainment. I heard this week that American Idol judges Ellen Degeneress and Karen Diabaldi were shit canned from the show. Look, I have to admit, years ago I was into the idol. And as of late, I have only followed it up until the early auditions were over. There was something about those early auditions that I found mildly entertaining. But I never understood why Ellen was on that show. Look, no offense Ellen, but it's about musical talent. And let's face it, she had none.

I heard that J-Lo and Steve Tyler from Aerosmith might be replacement judges. Here's where I toss out the big "whatever.." I'll still enjoy watching the crazy disturbed contestants that they weed out in the begriming. And unless they get a bona fide rocker who can play an instrument, I'll tune it in and out. With Paula and Simon now gone, the show has lost it's appeal. At least it has in my home.

The individual asshole (US ARMY Soldier) responsible for leaking highly Classified documents to Wiki-Leaks website should be held and tried for Treason. Tried for Treason and then be put in a maximum security Military Prison for life. Or worse. Same with the British owner of Wiki-Leaks. Tried for Treason, and sentenced to Prison for Life. NO PAROLE for either of them. They can both Rot in hell.

Last week I stood up for the Lifeguards at Rye's Wallis Beach. This week I'm standing up for the Lifeguards at North Beach. I guess there was an incident with a young surfer (from Florida) who gave the Lifeguards shit, when they asked him to move back into the surf zone. Look, the surf on Sunday was small. There was no need to give any Lifeguard crap over small surf. And the way this kid did it was uncalled for.

The Lifeguards are locals, who are either home on College break, or looking for a part time summer job. These Lifeguards are for the most part, surfers. They surf. Please don't give them shit, when there's no surf. Are you kidding me? If any of you see, or hear of any surfers giving the Lifeguards shit, please let them know, that this is unacceptable. And come the end of August, the Lifeguards will be gone.

Bide your time kooks. And keep yer mouths shut. Got it?
ANNOUNCEMENTS:


Happy Birthday John Carden August 3rd?
Happy Birthday Kenny Linseman August 7th?
Congrats to Max Vincent Fatello! Mackey V was invited to play in the Prestigious SHRINERS BOWL Game on August 7th. Mackey is one of 6 High School players from Division II football who was asked to play. He will be playing alongside two other WINNACUNNET Players Jesse Green and Harry Knowles.
Congrats and Good Luck to local skater/surfer NORA V for her latest action in the X Games in LA. She's a super talent who rides for the Pioneers team.
BIG HANDSOME DADDY performing at Weare's Common on Rte 1 in Hampton Falls, NH Thursday August 19th 6:30-7:30PM FREE Summer Concert !
Wounded Warriors Return for HIT THE BEACH III August 27th at 18th Street 9-3PM.
Thank you AGAIN to ALL who commented and gave words of encouragement to my Surf Endeavor. CATCH A WAVE FOR MOLLY.
Started on July 26, 2010 ENDS July 26, 2011.
A Wave a day for 365 consecutive days. There's a DAILY BLOG you can read . Just click on the banner ad below.

CALL FOR SURF ART. The annual Ralph's Pic Of The Week Summer Surf Art Column is moved to August 15th because of the Catch a Wave For Molly Event on July 26th.
The DEADLINE is Wednesday August 11th. All Art should be in JPEG format and no bigger than 900 pixels wide. Send the art with:

A.

Title

B.

medium

C.

artist.

AUGUST 27th the Wounded Warriors Return to Hampton. HIT THE BEACH III will take place at 18th Street at the Wall on North Beach. We moved the venue down to 18th Street for wheelchair access and close proximity to the bathhouses.

*CHECK RULES AND TIPS PAGE FOR LIFEGUARD AND SAFETY TIPS
PLEASE Pick up your trash at the beaches.

CHECK OUT THE NEW/Old YESTERDAY PAGE! ALL OLD New England and
beyond Surf Pics! *NEW PICS added each week!

*Check out the NEW updated DROPPING IN ON RALPH blog Section.
ALL Of

July

is up. *This is the blog section of this website where you can write in and comment. The only downside of this blog is, you actually have to use your REAL Name. No hiding behind some fake handle and name. If you want to comment, you have to man up, and be yourself. I will post all comments, both good and bad. You
just have to be yourself.

Please Support ALL The photographers who contribute to Ralph's Pic Of The Week
every week for the last

7

years. **Think about BUYING a Photo from any of the weeks on RPOTW as a GREAT Gift Idea. A nice framed photo of your favorite Surfer!
Remember my friends...Surfing Heals All Wounds....
Pray for Surf. Pray for Peace. Surf For Fun.

Ralph







CLICK ABOVE for DAILY "Catch A Wave For Molly" BLOG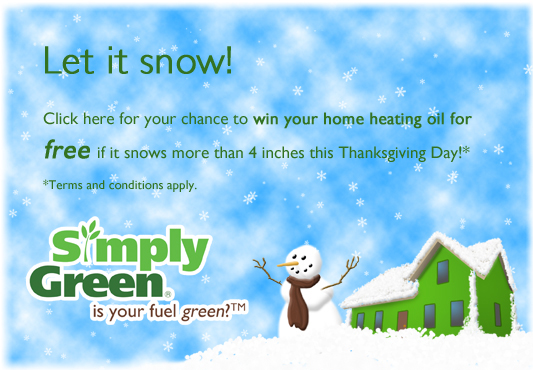 Click YESTERDAY Banner Below to see new Old Surf Pic Page

Summer of
1995
...1
5
years ago...The
SUMMER To Remember

(Below) This is New Hampshire's own, Kevin Grondin at a point break somewhere in Southern New England. This amazing photo was taken by ESM's main Surf Dog Photographer Dick "Mez" Messeroll. It's claim to fame was a COVER shot on ESM's magazine. It's now featured on Surfline. But back in the day, this was something to behold. Look at this thing. This is New England. And as hard as it is to see what Kevin's wearing (he loved the wild flashy colors), I can tell you, it's a shortie. Hurricane Surf at it's best. The Summer of 1995. The late Ray Hackett shot some amazing footage from this swell as well. Thank You Eastern Surf Magazine and Surfline. Photo by MEZ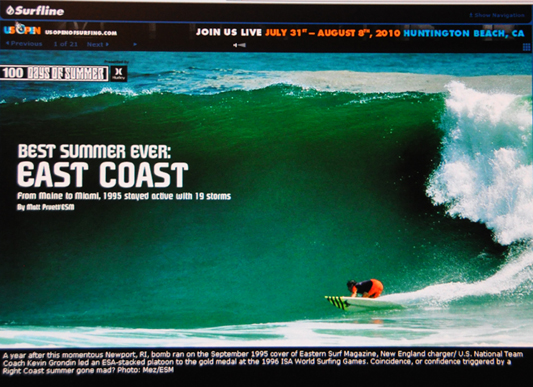 Today-
Thursday-July 29th, 2010 at 16th Street

(Above) IS THIS WAIST HIGH? This was shot on Thursday. It's Stevie O'Hara. If this wave is NOT waist high, and there is No other proof of a waist high wave in New England, I'm pulling the plug on the current RUN. So what say you? Is it, or isn't it?

*Stevie says that 15 minutes prior to this photo, the surf was WAIST high. I know Stevie. And I know, he knows what a waist high wave is. If he says he surfed waist high, I believe him. The current RUN shall remain in affect.

Thursday July 29th, 2010. Photo By RALPH

*
Click on the photo above to see the Whole Gallery.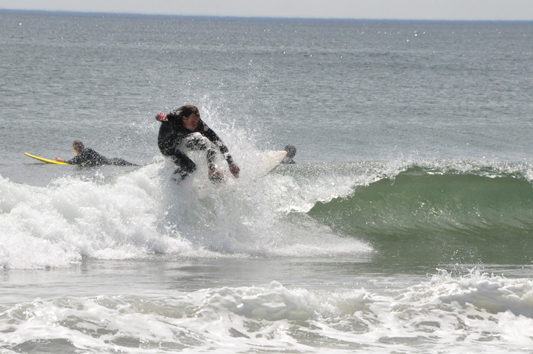 (Above) Stevie again. This one is a smaller wave. But there were a few that were questionable. Thursday July 29th, 2010. Photo By RALPH
*

Click on the photo above to see the Whole Gallery.





Today-
Monday-July 26th, 2010 DAY ONE

(Above) This is one of the most unique mini waves I have ever seen. I love this shot.
Taken by the Master Of Minis...Monday July 26th, 2010. Photo By Brian Nevins
*

Click on the photo above to see the Whole Gallery.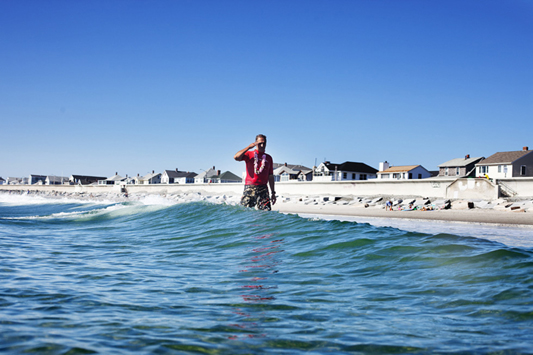 (Above) This is the First wave. The first of what we all hope to be 365 consecutive days. My family and friends were there to support me. But more importantly, the Rowlees were there. Molly's parents and little brother. I love them all dearly and I hope to raise enough money for the Molly Rowlee Fund and help keep the memory of Molly alive and well as well as all the others we have lost to cancer. My mother Eva, my best friend Joe Somogyi and Linda Paugh a lifelong friend and wife of Mike "Zappy" Paugh.
.Monday July 26th, 2010. Photo By Brian Nevins
*

Click on the photo above to see the Whole Gallery.




(Above) Kai Nichols. Is this what surfing is all about? Yes it is. This photo is Surfing.
Kai and the the other Groms were cheering me on out there. I love all these Groms. They are all good kids. Monday July 26th, 2010. Photo By Brian Nevins
*

Click on the photo above to see the Whole Gallery.
(Above) The salute...how many salute shots is this? I think this makes three.
Photos By Ed O'Connell *

Click on the photo above to see the Whole Gallery.
(Above) The First wave. OK it's sort of embarrassing to have so many photos of me riding a wave this small. And I know it's not about the size of the wave, but the size of the undertaking. Still, it's weird. I will say this, it's hard to ride a wave this small and look good. .Monday July 26th, 2010. Photo By Cory
*

Click on the photo above to see the Whole Gallery.
(Above) The First Day. Buck Rowlee speaking to the small gathering of friends and family. Monday July 26th, 2010. Photo By Cory
*

Click on the photo above to see the Whole Gallery.




(Above) My First Day wave shots. I couldn't help it. I needed to document it myself.
I shot a few Minis and I have to admit, it's so much fun shooting little waves. It's a
whole other world The minis. Monday July 26th, 2010. Photos By RALPH
*

Click on the photo above to see the Whole Gallery.
Today-
Sunday-July 25th
, 2010 The
Mini Series
(Above) The day Before my undertaking, there were some fun little Minis pouring in
off the sandbars. I waded out and shot these. Sunday July 25th, 2010. Photo By RALPH
*

Click on the photo above to see the Whole Gallery.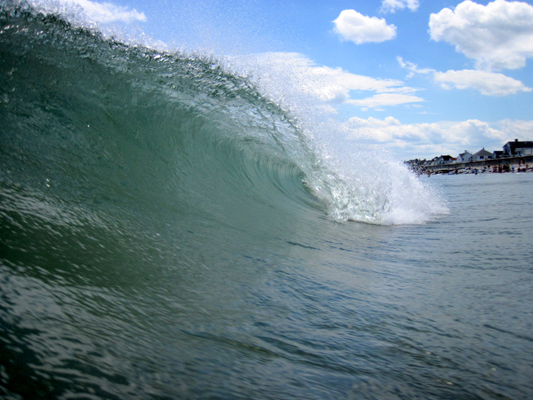 (Above) Looking good for all you GI Joes and Barbie Dolls.
Sunday July 25th, 2010. Photo By RALPH
*

Click on the photo above to see the Whole Gallery.



Today-
-The Phantom Philes 2010
(Above) Somewhere out there is a reef that has never been surfed. The Phantom
and his friends will find it before you do...Summer 2010. Photo By The Phantom
*

Click on the photo above to see the Whole Gallery.
(Above) Below sea level. Whatever and wherever it is...the Phantom will find it.
Summer 2010. Photo By The Phantom
*

Click on the photo above to see the Whole Gallery.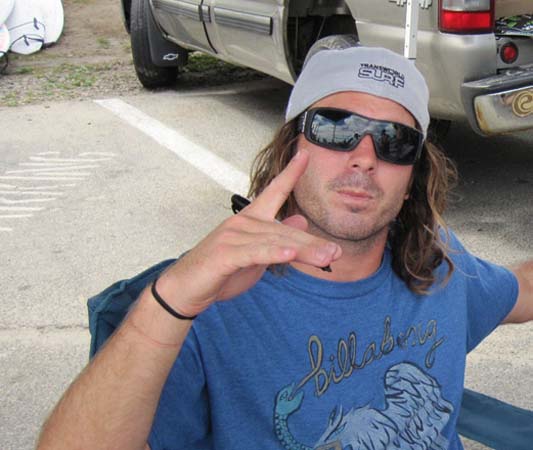 (Above) This is Raven Lundy. He was just in town last weekend for the Billabong Tour. He's also a mad dog charger that pulls into some of the Biggest and thickest Barrels I've ever seen here on the East Coast. He loves that shit. I'm giving Raven one of my original tunes for his new movie that will come out next year. It's called The Wild Lyfe. I've got a trailer from the movie posted below. Check it out.
Sunday July 25th, 2010. Photo By RALPH



CLICK ON THE PLAY BUTTON BELOW
From the
Trailer by Raven Lundy WILD LYFE.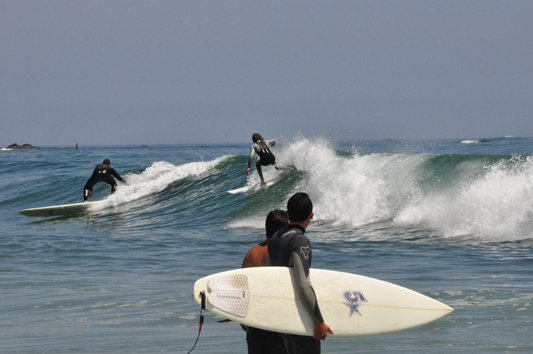 (Above) All Rise:

10th Street District Court of Surf Justice is now in session, the
Honorable Judge Ralph G. Fatello presiding. CASE #67 BLATANT DROP IN OF
THE WEEK- This case is another LB vs SB...can't we all get along???
Photos by RALPH

Click on the photo above to see the Whole CRIME.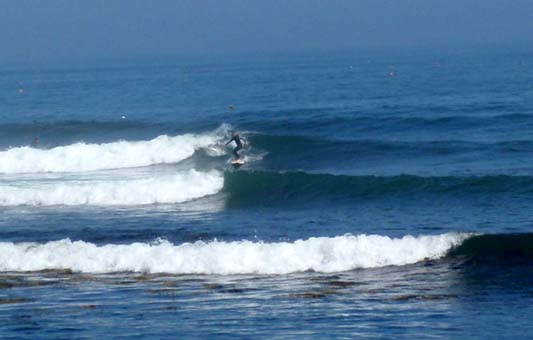 (Above) This is young Chris Kellar. Taken at a secret spot here in Northern
New England. Summer 2010. Photo by GINGER
*

Click on the photo above to see

the Readers Gallery
(Above) Andrew Kellar loves the Green scene. He's all about Green. Check out his Simply Green Ad on this page. You can't go wrong by Going Green.
New England. Summer 2010. Photo by GINGER
*

Click on the photo above to see

the Readers Gallery
(Above) I love the empty wave. So does Mike Sidebottom. This is here in New Hampshire. .Photo by Mike Sidebottom
*

Click on the photo above to see

the Gallery

(Above) Places we will more than likely never get to surf. Unknown location.
Unknown Photographer. COMING NEXT WEEK.
(Above) Tiger Stripes. Unknown Photographer. COMING NEXT WEEK.


*Click masthead above to read the original ISM story.
(Above) Put the cursor over the image above to see happens when you DROP in on someone. You become Invisible. Simply put the mouse over the photo to see the original photo and then marvel at the results of what happens when the criminal becomes invisible. *Put the cursor over the photo to see the Real image.
Photos by RALPH



Today 2010
"Is this what they mean by tandem surfing honey?"
(Above) Just when you thought you'd seen it all at the Wall.
Photo
By RALPH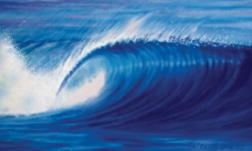 Click on Wave to return to top of page
This site designed and maintained by Adlantic copyright 2010