April 25th, 2010

The Surf Count of Waist High or Better
is 60 out of 62 weeks, or 10 for 10...

I'm convinced that there are some surfers out there, who just see things in the old "Glass half Empty" theory. Or in this case, they see waves in the, "below waist high" theory. What am I saying? I am simply making the parallel of the glass being half full or, half empty, with the waves being waist high, or below waist high. Case in point. I was sitting by the side of the road, on one of these sunny mornings this week, chatting with Bryan from Pioneers and Skip Brunette. We all agreed, that the surf was waist high that morning. We know this, because we witnessed it. Yet a short time later, I had several surfers look at the same waist high surf, and and call it, a foot or knee high.

I think you all know where I'm going with this.

Look, I'm seeing people ride waves, that were clearly waist high. I'm not using the metric system here. I'm looking at average size human beings, riding waves that were NOT only waist high, but sometimes they were bigger. Dare I say...? Chest high? Yes I did. I said it. Chest high. Oh no he didn't say Chest High? The hell I didn't. I don't know who came up with the simple wave measuring system of knee high, waist high, chest high, head high, and overhead. But it's the one that works best for me. I like using it because most of the 90% of us who surf can understand it. It's that 10% that don't. The glass is half empty types.

I'm of course thinking about this past 62 weeks, or more specifically, the RUN. And I know some of you just don't want to hear about the RUN anymore. Like it didn't happen. Some act as if I'm making this stuff up. And once again, I am forced into pointing out to the naysayers, that the PROOF is in the photos.

Week after week. I shoot em, and I post em for all to see. There's no big secret here.

And the real funny part of all of this is...there will eventually be a legitimate FLAT spell. And when it does come, the waves that I am calling waist high, and they are calling knee high, will seem like a dream session to them. And the crowds that will undoubtedly fill the line-ups, will make them all yearn for those waist high days. So might I suggest, you stop complaining about the lack of surf, and get your asses out there and surf these waist high waves, before the real drought comes.

And make no mistake about kids...it's coming.

You know, being a writer of sorts, I find myself reading more these days, than when I was not writing this weekly column. And in my recent reading of our surf culture, I can't help but notice who the better writers are. I am a big fan of Matt Pruett's writing style at ESM as I am of Nick McGregor. I used to love Drew Kampion from SURFER, and I really enjoyed some of Miki Dora's rambling work back in the day. I was always impressed with Sam George's work, and as of late, have really gotten into Michael Kew's writing.

But I read something this week that had me laughing out loud. It was in the latest SURFER'S JOURNAL and it's titled ASK A STUPID QUESTION. The title alone caught my attention. It was written by Nathan Meyers and I'm telling you all, that it was not only funny, but also scary. But a good kind of scary. (I Think). Do yourselves a favor, and pick up the latest TSJ and read that story. If you don't at least smile while reading it, then you must be brain dead, and it's time we pulled the plug on you. Seriously. Have last rites read to you, and then pull the damn plug. Besides, your clogging up the lineups with your negative stank.

I was talking with my good friend Tony this week about the sad case of the UNKNOWN Surfer. No it's not what you think. They didn't find some surfer floating face down, out in that waist high slop this week, and hauled the corpse off to the morgue, awaiting identification. No, I'm talking about the poor guy (or girl), who has spent the better part of their lives surfing, and getting relatively good at it, and have never, ever , had their photo taken and printed in one of the many surf magazines, or the many surf blogs and websites. And then one day, they get a decent photo posted or printed of them, and they are labeled with the horror of...UNKNOWN status.

And having shot a ton of Unknowns, I struggle with each posting, knowing that I just made someone's day while also bumming them out, by giving them the dreaded UNKNOWN caption. And even though some of you recognize yourselves, and try to get it corrected, it's usually a moot point, due to the fact that all the photos with captions are embedded. In other words, Homey ain't gonna fix it, because it's too much work. But hold on now, because there is a solution on my end. If you find that I, or one of the many other RPOTW photogs got your pic, and you want that copy. We would be glad to get you a high res version, with the correct spelling for a small fee. Otherwise, you could always wear a big ass name tag.

But then I'd just end up airbrushing that out of the pic.

I'm happy to report that Creativity is alive and well here in New Hampshire. On Wednesday, I had the distinct pleasure of being the first person to shoot photos of The Turbulence and Frankenstein. Just what is the Turbulence and Frankenstien? It is the brainchild of Mike Stanek and Mike Sander. Stanek has shaped, glassed and designed something out of the future, with his finless rocket. While Sander has stepped back into the dark ages, and built a board that is straight from the laboratory of the freakish Dr Frankenstien. It was a bit of an overload of senses for me. I saw both of these new crafts back to back. First Stanek's clean sleek no-fins-looking board, and then Sander's crude, demented, made from plywood and bolts, a true monster board. But you know what they say. A picture is worth a thousand words so. Check out the pics in the gallery below.

But be forewarned...Stanek's board is intriguing while Sander's board is...well put it this way, when I saw it for the first time, I was repulsed by it's physical appearance. But whenever he paddled into a wave with ease, and rode the beast, I found myself screaming IT'S ALIVE! IT'S ALIVE!!!

Creativity is alive that is. Stanek and Sander both thinking out of the box. And I say embrace it.
Now for some of my weekly Global observances:
Was there a more absurd case in the last 6 years, than the one against the 3 NAVY Seals accused of roughing up a Terrorist, who was the master mind behind one of the most horrific things I have ever seen?
This scumbag Terrorist was involved in the killing and mutilating of 4 American contract workers in Fallujah in 2004. They dragged their bodies through the streets and then hung them from a bridge. The Marines had to go in there and clean that whole area up. But not before a few hundred of them were killed as well. Are you familiar with this case? Three US NAVY SEALS have been held for months awaiting this ridiculous trial. And it's all based on this scumbag's testimony. Are you kidding me? But what they are accused of doing is punching this Terrorist in the stomach. Huh?

Has the world truly gone crazy? Punch him in the stomach? I say let the relatives of the 4 Americans who were killed by those evil SOB's have their way with him for one hour. CASE CLOSED. I did just hear that two of the accused had the charges dropped against them. Thank God.

I also read in the Boston Globe that Al Qeada in Iraq is losing ground due to the allies of the US and the Iraqi Government. Nobody wants war. NO ONE. But it's refreshing to hear the GLOBE acknowledge the good that America has brought to that country. And will continue to bring. We are all allies against EVIL Terrorist Groups like Al Qeada.
Don't forget The Nor'easters will be performing at the Winnacunnet High School Auditorium on Saturday May 29th, 2010 for a fundraiser concert to raise money for the Hampton American Legion's GWOT Memorial Monument .(*See flyer in this week's column.) I know there are a lot of old "Easter's" fans out there. And let me say...the band has not missed a beat. We are looking forward to playing in front of our old and new fans in May. Look who's blowing into town...The Nor'easters!
CHECK OUT THE NEW/Old YESTERDAY PAGE! ALL OLD New England and beyond Surf Pics!

CHECK OUT John Carden's Photo Gallery at the North Hampton Library in
North Hampton, NH, The Exhibit Ends Friday April 30th, 2010.

There's a Clean and Sweep at the Beach Wall in the area starting at High street across from Cinnamon Rainbows on Saturday Morning May 16, 2010 from 9am – 12. Bring your brooms to help clean up the walking area along the wall going south from High Sreet.
The Boston Bruins are ahead 3-2 in the PLAY-OFFS vs Buffalo...GO B's!!!
The Celtics are up 3 zero in the Play-offs against the Miami Heat!
The Pats NFL draft picks I guess were good...I never know and quite honestly, I'm still not over the 2007 season...sorry.
KEEP Getting Stronger Kim Grondin! We ALL Love you!
Congrats to Andrew Kellar of SIMPLY Green for making a difference in the way we live and work in our environment. SIMPLY GREEN and the ReGENERATION Park story can be found here. Go to Seacoast Online to read the article in last week's Portsmouth Herald.

A Quick RECOVERY to local Big Man Ripper Eric Palmer...see you in the Summer
brother Semper Fi.

Here are all the awesome JAMIE WADE pictures for you to check out from Molly's event: http://jamiewade.zenfolio.com/

Please give to the RED CROSS or some other trusted organization to help the people in Haiti and Chile. Like the RED CROSS. www.redcross.org Help these people. Please.

The Children of Nicaragua via Brian Nevin's recent work. lovelightandmelody.org This organization deals directly with the plight of the children of La Chureca.
Please help.

*Check out the NEW updated DROPPING IN ON RALPHblog Section. ALL Of April is up. *This is the blog section of this website where you can write in and comment. The only downside of this blog is, you actually have to use your REAL Name. No hiding behind some fake handle and name. If you want to comment, you have to man up, and be yourself. I will post all comments, both good and bad. You just have to be yourself.

*Molly Paddle Video by Joe Carter has been moved to the Community Page.

Please Support ALL The photographers who contribute to Ralph's Pic Of The Week
every week for the last 6 years. **Think about BUYING a Photo from any of the weeks on RPOTW as a GREAT Gift Idea. A nice framed photo of your favorite Surfer!
Remember my friends...Surfing Heals All Wounds....
Pray for Surf. Pray for Peace. Surf For Fun.

Ralph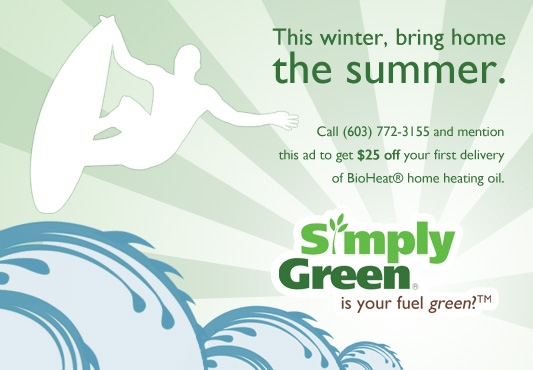 Click YESTERDAY Banner Below to see new Old Surf Pic Page

Summer of 1975 Bob McNeil at the Wall

(Below) Bob McNeil is a local surfer who has a style that has not changed much in the last 35 plus years. And that's a good thing, because he's a good surfer. You can see Bob on this same wave in both the NEW Yesterday Page and the video clip of the week. Photo by RALPH



Today- WEDNESDAY April 21st, 2010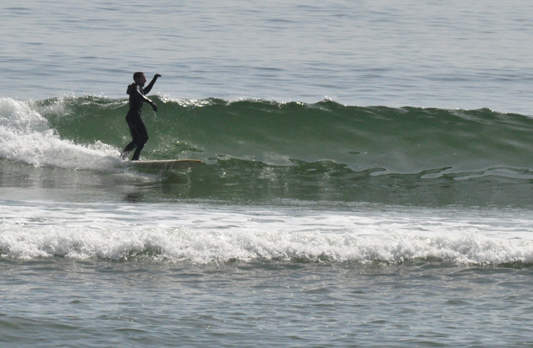 (Above) Looking at Brian Bancewicz on this fun little wave, it's hard to deny that this is NOT a waist high wave. This was shot on April 21st, 2010 at a place I like to call Cementland. Wednesday, April 21st, 2010. Photo By RALPH
*

Click on the photo above to see the Whole Gallery.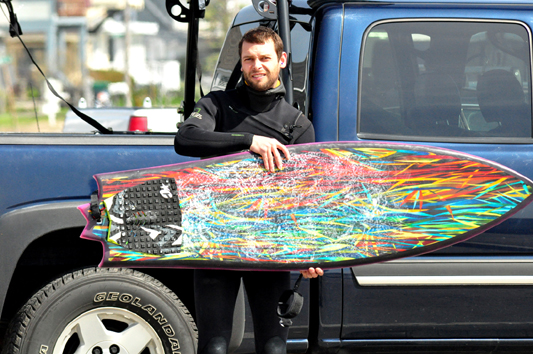 (Above) Introducing the TURBULENCE. Brainchild of creator Mike Stanek.
Shot on April 21st, 2010 at Cementland. Photo By RALPH
*

Click on the photo above to see the Whole TURBULENCE Gallery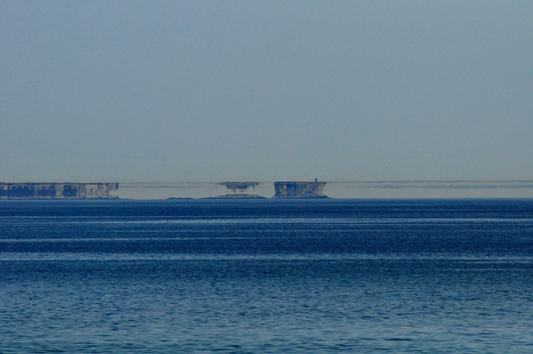 (Above) I don't know how many times over the last 4 decades that I've seen this sight, but it never ceases to amaze me. The Isle Of Shoals Looking like something out of DISTRICT 9. This was shot on Wednesday, April 21st, 2010. Photo By RALPH
*

Click on the photo above to see the Whole Gallery.



Today- TUESDAY-April 20th, 2010


(Above) This was the day before...how big does this look to you? And be honest. I don't know about you but it looks waist high to me. Just ask this UNKNOWN Doh!
Tuesday, April 20th, 2010. Photo By RALPH
*

Click on the photo above to see the Whole Gallery.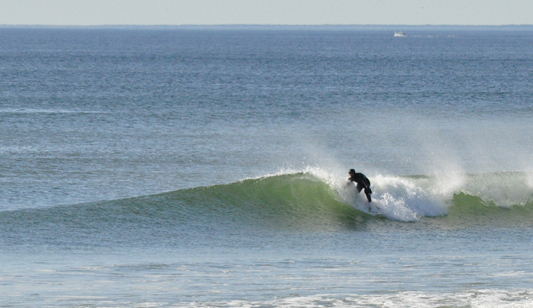 (Above) UNKNOWN on a waist high wave. Tuesday, April 20th, 2010.
Photo By RALPH *

Click on the photo above to see the Whole Gallery.
(Above) UNKNOWN SUP...on a waist high wave. Tuesday, April 20th, 2010.
Photo By RALPH *

Click on the photo above to see the Whole Gallery.
Today- SUNDAY, April 18Th, 2010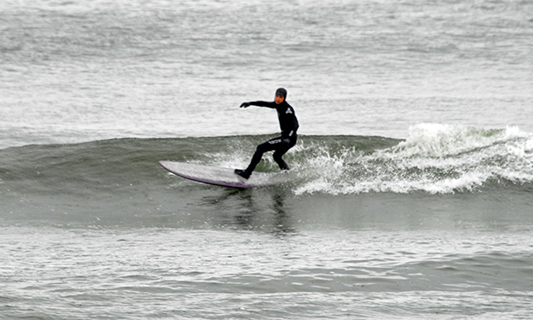 (Above) Unknown 4-18-2010. Photo By Ed O'Connell
*

Click on the photo above to see the Whole Gallery.
(Above) Cold gray Sunday-18-2010. Photo By Ed O'Connell
*

Click on the photo above to see the Whole Gallery.

CLICK ON THE PLAY BUTTON BELOW FOR a VIMEO VIDEO CLIP.
From the Old School Archives from RALPH


In This Place 1974-1979 from Ralph G. Fatello on Vimeo.

OK so I'm on a "Yesterday" kick. I can't help it. I admit, I have a soft spot in my heart for all that is related to our Surfing lifestyle, and our community. It is amazing to see how the scene at 10th street has evolved over the decades. The "local" surfers still hang there.
Some are gone. Like Joe and Moira. And my old dog Calley. Some have quit surfing all together. And some, like Kevin, are STILL ripping after all these years.
Though the surf and the sandbars are the same, that famous stretch of cement, is just now getting a face lift, some 30 plus years later.
The music is once again by my friend Robin Trower, and the song is called "IN THIS PLACE". We used to love that album, Bridge Of Sighs and this song, was my personal favorite.
Enjoy this little nugget from the past. I'm glad I had enough sense to shoot this stuff back then, because if I hadn't, it would of just been faded memories today.
Remember, Surfing Heals All Wounds.
Ralph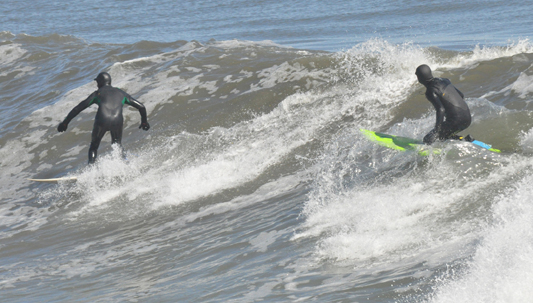 (Above) All Rise:

10th Street District Court of Surf Justice is now in session, the Honorable Judge Ralph G. Fatello presiding. CASE #53 BLATANT DROP IN OF THE WEEK- This case is between a SURFER and a Kneeboarder. Photo By RALPH


Click on the photo above to see the Whole CRIME.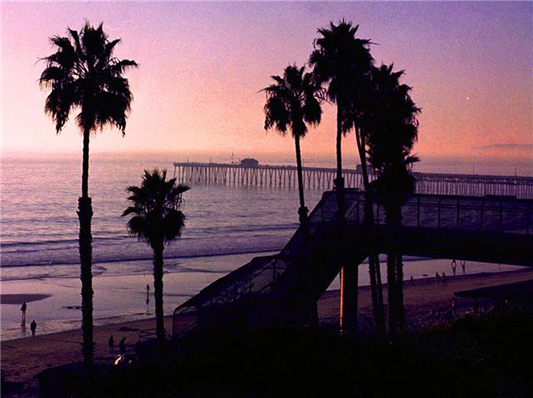 (Above) Nice Sunset at San Clemete Pier...Winter-2010.
Photo by Steve Dillon *

Click on the photo above to see the Readers Gallery.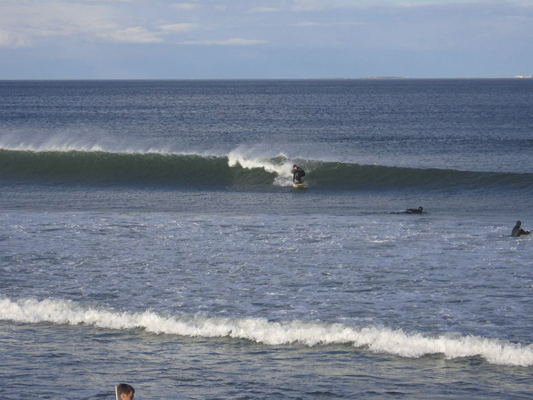 (Above) The Wall Monday April 19th, 2010...Oh yea baby it's WAIST HIGH!
Photo by Johan Elder *

Click on the photo above to see the Readers Gallery.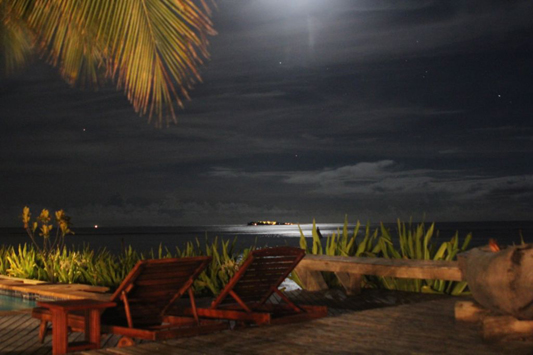 (Above) Namutu...awaits you... Photo by Wally
*

Click on the photo above to see the Readers Gallery.
BERNIE BAKERS Finals of The Womens Pipeline Pro
April 20th, 2010

(Above) There are thousands of women who can surf better than you and I.
Here's a few from Bernies digital card from this past Tuesday. April 20, 2010.
Photo by Bernie Baker *

Click on the photo above to see Bernie's Gallery.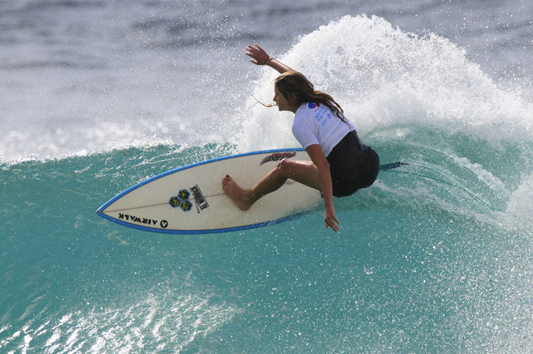 (Above) Women who surf better than you. From Bernie Baker. Tuesday. April 20, 2010. Photo by Bernie Baker *

Click on the photo above to see Bernie's Gallery.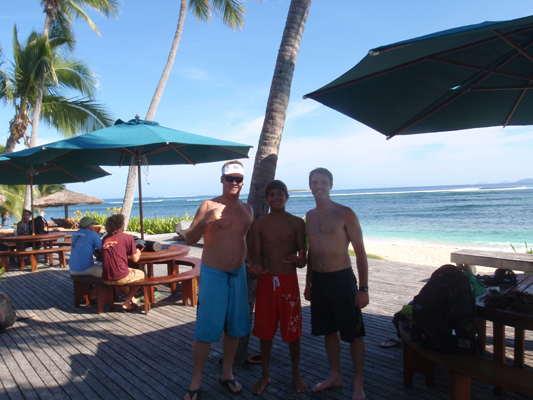 (Above) The WHOLE tavi trip. Crop. Kai Lenny, and Phil last week in Fiji.
Coming NEXT WEEK! Photo courtesy of Dave Cropper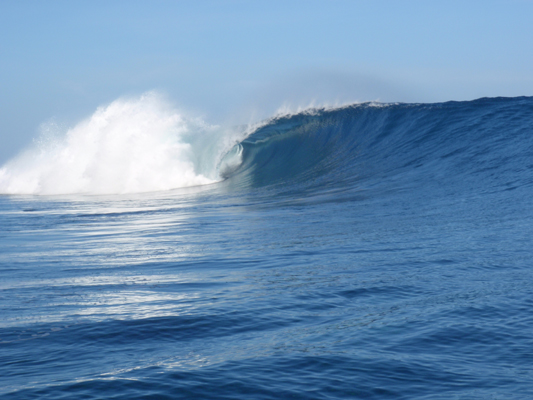 (Above) The WHOLE tavi trip from last week in Fiji.
Coming NEXT WEEK! Photo courtesy of Dave Cropper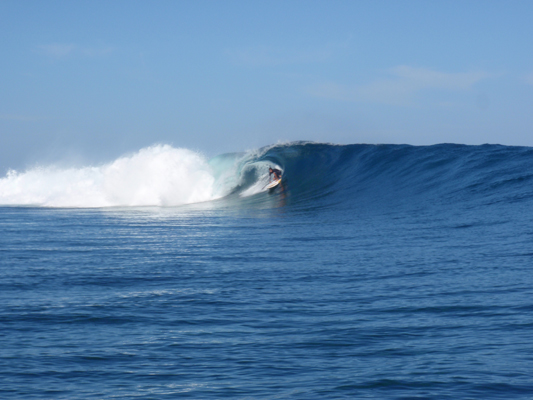 (Above) Kai Lenny stand up SUP barrel. Last week in Fiji.
Coming NEXT WEEK! Photo courtesy of Dave Cropper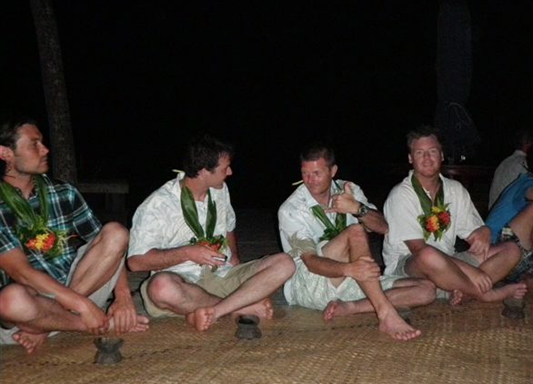 (Above) Sashi, Phil, Buck and Crop...The WHOLE tavi trip. Coming NEXT WEEK!
Photo courtesy of Buck Rowlee


*Click masthead above to read the original ISM story.
(Above) Put the cursor over the image to see happens when you DROP in on someone. You become Invisible. Put the mouse over the image to see the original photo and then marvel at the results of what happens when the criminal becomes invisible. *Put the cursor over the photo to see the Real image.
Photo by RALPH



Today 2010
"Are There Sharks Out There?"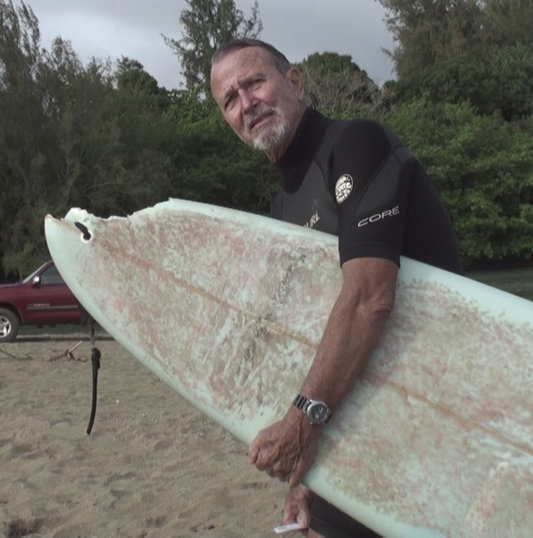 (Above) Last week in Kaui...local surfer Tom Woods felt this same shark brush his leg...oh hell yes there's sharks out there! Photo court
es
y of The Internet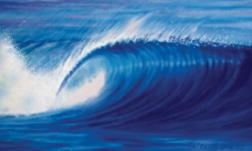 Click on Wave to return to top of page
This site designed and maintained by Adlantic copyright 2010