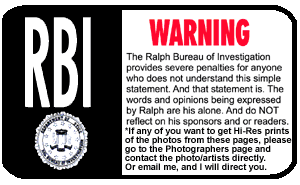 My Bucket List and The Fisherman's Son.

My wife and I recently went on a quick whirlwind trip to Texas. No not to surf. God no. This was more of a trip that was more in line with the "Bucket List" trend. Though I did not call it that before we left, I realized before we were done, it was exactly that. It was also the first non-surf trip I've been on in years.

And you know what? It was worth every minute.

As a young boy, I was so interested with the Alamo, that it almost became obsessive. Though throughout the years, I had no reason to travel to Texas to see it. By the time I was old enough, my entire focus was on surf destinations. And no offense to Texas surfers, but you guys don't have much in the way of surf that would attract real surfers looking for real waves.

But now that I am older and colder, I thought what the hell?




I know everything about the Alamo. Everything. And Cory and I were completely blown away by it. To stand where my childhood heroes stood was priceless. Davey Crockett, Jim Bowie, and Col. William Barrett Travis along with the 183 volunteers who fought to the death against 3-4,000 Mexican soldiers under the command of Santa Anna. There was one volunteer from NH. Robert E. Cochran. And four from Massachusetts. For me, it was a trip of a lifetime.

One funny thing happened while we were there. A group of Muslims were there visiting the Alamo. Four women and one man. All the women were in their summer burkas. Faces covered. You could only see their eyes. One of them was taking a photo of the others, when I offered to take a pic of the whole group. They were very happy. They lined up and I raised the camera and said "Smile.." The man smiled and the women stared at me. "Are you smiling? Because I can't tell." They all giggled. But I'm sure I made their day.


Our next stop was Austin. Next to Hendrix, Stevie Ray is one of my favorite guitarists. This memorial was erected in his memory.




I took this photo from the exact spot that Abraham Zapruder shot the most famous piece of 8mm film in the history of the world. This is Dealey Plaza, and the location where JFK was assassinated. I was 12 years old when Kennedy was killed, but I'll never forget it. It's like 9-11. You will always know where you were when you heard the news about that. I have seen and watched and read every article and book on this subject. I don't believe in the wacky conspiracies. JFK was killed by one man. Lee Harvey Oswald. Case closed.

It was so strange being there. Surreal. I shot video as well.

We did the whole tour (on our own). I'm not into someone telling me what and where this happened. I already know it. We went into the Texas Book Depositary (which is now a museum). You can actually take an elevator to the sixth floor and see exactly where Oswald had his perch. There was no photography allowed on the sixth floor.

I asked the woman downstairs taking our money if it was ok for me to "shoot from the seventh floor." She just stared at me. I asked again. "Can I shoot from the 7th floor?" She had a nervous look on her face. Finally a man sauntered over to where we were standing and said.
"Look you're in Texas. Everybody carries a gun. When you say shoot, we all think you mean shoot with a gun."

I was completely taken aback. "You have got to be kidding me? You actually thought I meant to shoot out the window with a weapon? Oh my God." I finally explained what "shooting" means to me. As I held my camera. They understood and called off the security officers.

Texas is a nice place. But I could never live there. Ever.

So the whole bucket list thing stayed with me. And I thought about the surf bucket list I have. I have always wanted to surf three places. The Ranch in California, Kirra in Australia, and J-Bay in South Africa.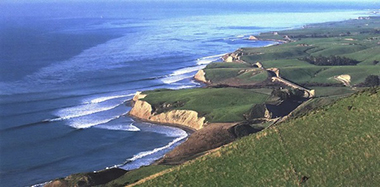 I can check the Ranch off the list. As I have surfed there a few times.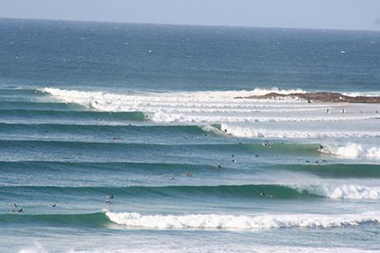 I'm pretty much over trying to surf Kirra. I can't imagine me getting a wave to myself there. Not at my age, and the condition I am in.



Same with J-Bay. I'll get them both the next time around.

If any of you have a surf bucket list, do it while you are young. I was able to surf many places in my life. I surfed spots for the first time and got to name a few as well. I have been blessed in surfing. Take my advice and fill the bucket list now. Live like you are dying.

Last night at the Ashworth was great. Big turnout and all the surfers in the community were there. Big thanks to Cinnamon Rainbows for sponsoring the event. Patagonia was giving out wetsuits in the raffle. Had I known that, I would of bought some raffle tickets. DOH.

The Movie was The Fisherman's Son. It's all about Ramon Navarro a Chilean Big wave surfer who used his name and fame to help save the waves in Chile and all over the world. The movie was only 40 minutes long but it was really well produced and the photography
was beautiful. Not your average surf flick.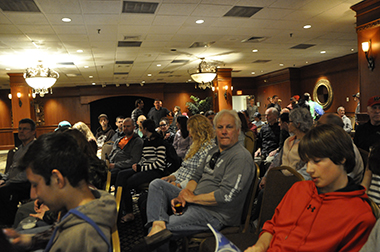 The crowd filled up before the showing.




Everyone had fun. It was great to see all the young and old surfers.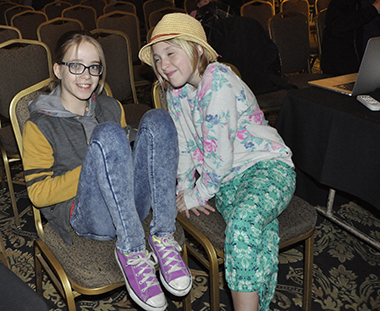 Like these young groms.



And these youngsters. All in all a great night made even funnier having Jimmy Dunn sitting behind us. His never ending stream of one liners had us cracking up. Especially during the raffles.

Great soundtrack as well. I'm posting the trailer in the video section. Scroll down and check it out. It's worth it.

"Surfing and Music Heals All Wounds"