Another Memorial Day is upon us. For some reason, this one snuck up on me.
I think it's because I am no longer the active Commander at POST 35, so my annual stressing does not occur any more. That's a good thing. A really good thing. There's a whole lot of work going on behind the scenes at POST 35 during this weekend.

While I am not 100% active, I still help out. And more importantly, I remember very clearly what this day is all about. Like I used to tell the kids at all the schools I spoke at. Veterans Day is the day we thank all the living veterans. Memorial Day is strictly for those who lost their lives. One day is for the living, and the other, is for the fallen.

Not sure how many of you know anyone, who's been killed in action (KIA)
in any of the wars that we have been involved in, since WWII. Unfortunately,
I know a bunch. But for the sake of time and space, I'll just post these pics.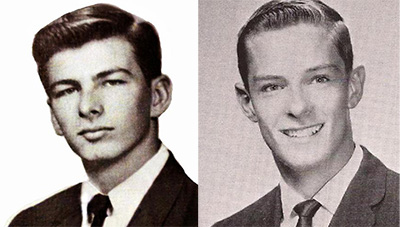 Al Small and Brian Hubis. Al was KIA in 1968, and Brian was KIA 1969.
Both Army and both in Vietnam. Two great guys (kids). Brian was the funniest kid I ever knew growing up. He could do anything. Play any sport, and slay any test in school. He had a future. A bright future. But his light was put out for
good, in South Vietnam.




Joe Somogyi and Mikey Guezzetti. Joe was in 101st, and was a Ranger/LRRP.
Joe died from exposure to Agent Orange. Mikey was a Marine, and was KIA in 1970 in NAM. I served with Mikey. He was just a kid. Joe was my best friend. And he was not only a surfer, but the surfer, who named so many of the breaks we all surf here in NH. I knew and loved them both. I knew all of four.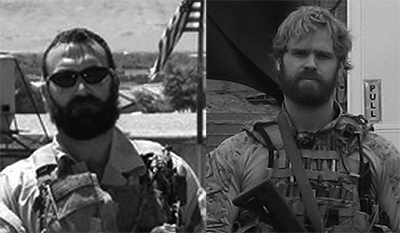 Two local heroes who were killed in the Global War On Terrorism (GWOT).
Both NAVY SEALS. Dan Healy (Exeter) was KIA in Afghanistan and Nate Hardy (Durham) was KIA in IRAQ. Both of these men have their names engraved on the monument in front of our POST 35 building in Hampton.
I could easily write an entire blog about these two. Hell, I could write a book.
I know the families of these two heroes. I know of their pain, and of their pride for these two heroes. Sons, brothers, husbands, wives, mothers, and sisters.

So take the time this Memorial Day, and reflect on those, who gave their lives,
for the freedoms and privileges, that we all share together.

While this weekend is all about the fallen in uniform, one of the widows of a WWII veteran passed away this week. The Matriarch of The Seacoast, the Queen of North Beach, the original "surf mom." Mary "Jane" McCarthy.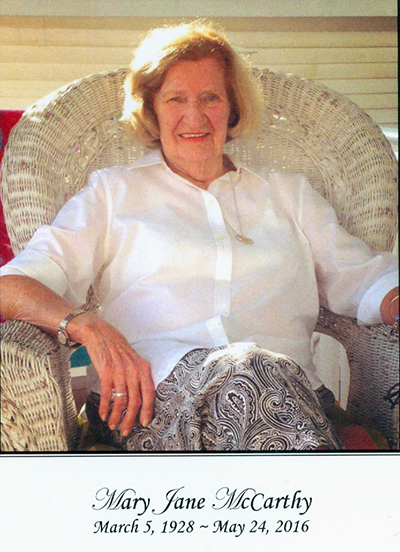 Married to the late Allen McCarthy, they raised 7 children. Think about that for
a second. SEVEN children. And those seven children turned out to be, some
of the best human beings on the planet.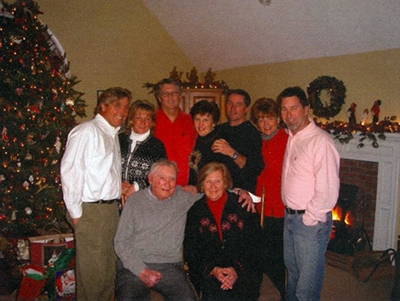 Left to right standing: Timmy, Sue, Jay, Lisa, Stephen, Taryn, and Duffy.
Allen and Jane seated in front. Seven wonderful children. And their spouses, and the grandchildren. Last week I posted about the 5 K walk for Pancreatic Cancer in memory of the late Stephen McCarthy ( Jane's son), and here we are, less than a week later, and sadness has once again surfaced on the McCarthy family.

However, there's something else that also surfaced on this loving family. And that is... love. Daughter Lisa said at the beginning of her beautiful eulogy, if there was one word to describe her mother, it would be "Love". And you can't do any wrong, if that is your legacy. LOVE.




Allen and Jane aboard the Pisces.

Those of us who were witness to the strength, and love, this family has for each other, walked away from the funeral, with a full and stronger heart. A heart full of life and love. There is good in this world. There is good right here on the seacoast. McCarthy STRONG is infectious. I mean, I'm 100% Italian and I feel it. Though we do have something in common. My parents had 6 children.

I guess you would have to grow up in a big family, to even begin to understand what that was like. And I'm sure both families wouldn't change a thing growing up in that kind of environment. It was wonderful. Full of life and loving memories.
And when I think of Jane, I think about the many times I'd see her at the Wall.
It was here, that her lasting memory for the surfers back in the day will remember most. She was The MATRIARCH of NORTH BEACH.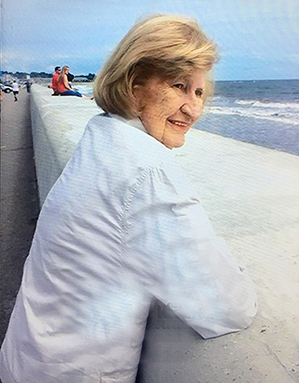 Ok I need to share with you all, a very cool, and funny story about Jane.

Back in the day, before there were cell phones, and the Internet, we had to deal with the tools that were available to us surfers. And you had to have an imagination. The only real way you could tell if there was surf, was to have "eyes on". If you lived away from the coast, it was always a struggle to find out if there was surf. Plus, a long distance call was expensive. There was no deals like you have today. Nope. You had to pay "Ma Bell" a pretty penny to make a long distance call. And like most young surfers, we didn't have a whole lot of money to be paying for long distance calls.

So, one day, I came up with a most, (oh what's the word? Devious? Or Clever?) You can decide that for yourselves. My plan involved Jane. Seeing how her and Allen were always walking along the Wall, and they lived right across the street on 12th street, they had what I needed "EYES ON". But hold on now, let me explain my little set up.

If one were to make a "Person to person collect call" that person would have to be there for you to be charged. So check it out, I would make a "Person to person" collect call to Duffy ( who was in school) and Jane would answer the phone. The operator would say "I have a person to person collect call from Ralph to Duffy." And Jane (bless her heart) would answer, "He's not here, and won't be back until 3 or 4." I would say "Thank you," and the operator would then disconnect us. But, I knew the surf was 3-4'. And Jane was so good at being that straight person. She never got it wrong, and always played it safe.
And whenever she said Duff will be back around 6-8... I practically hung up. I would blurt out before I hung up, "He doesn't have to call me back. I'm good!"

Later on, we got more detailed in this harebrained surf scheme. If the surf was onshore, she would say, "he won't be back until 3-4 this afternoon". If it was clean, or glassy, she would say "he'll be back at blah blah blah in the morning."
In other words, 'afternoon' meant junk, and 'morning' was clean.

It worked perfect. Of course, we didn't abuse this tactic. And it was our little connection at the Wall. I would give her a big hug when I'd see her, and we would have a good laugh about it.

Cory and I and the kids are going to miss you Jane. But we know, you're home again. With Allen and Stephen by your side, "McCarthy STRONG" has set up camp in Heaven. Where they will be, waiting for the rest of you, to join them
in the far off future.

God bless the whole McCarthy family.

"Surfing, Community, and FAMILY Heals All Wounds"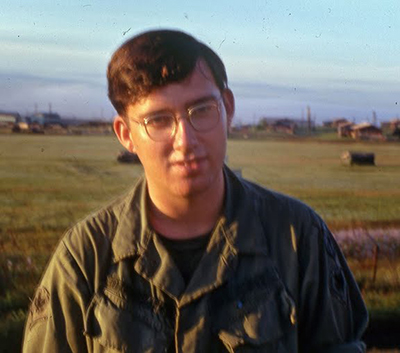 This is Ed in Vietnam. 1968-1969. Ed was a medic. Flying
into hot LZ's to pick up the wounded. He saved a lot of kid's lives over there. But he also lost some. Hard not to think of the ones who didn't make it back. We were all lucky that Ed made it back and became a great surf photographer.

To see more of Ed's pics just scroll through the archives. He has shot so many pics for the blog. Be sure and pick up a copy of the COLD COAST and check out Ed's own gallery.
Each week I will feature one of Ed's great pics from this blog. Photo by Ed O'Connell
*Click the photo above to see a larger version of Ed's Pic.




ATTENTION ALL SURF ARTISTS. See above.

Some images from JOE BONAMASSA Friday may 27th, 2016 at the Casino on Hampton Beach, NH.




It's been a long hard road for Joe. Starting out as a 16yr old little blues wonder opening for BB King at this same venue.
He was called back then "Smoking Joe Bonamassa" .
I first heard of him around 1990 when my bass player for the Nor'easters mentioned him. Once I saw and heard him, I knew I was seeing someone special. His guitar playing is, well he's one of the all time best.




True. One of the best EVER.

But I think his vocals are, well, he can sing. I mean he can REALLY sing. And as a singer/guitarist I know first hand it;s hard to pull off live, and in the studio. But Joe? He can do it all, and do it well. His guitar is like an abstention of his body.




It was hard to tell where his body and his guitar ended.

Oh and his songwriting? Well....he can write. To say he's got the whole package down, would be an understatement.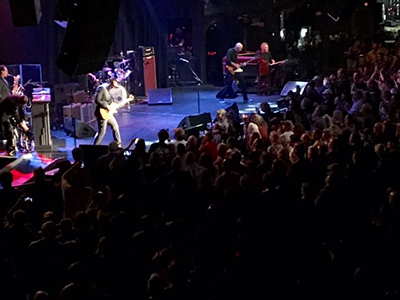 And his live show? He's an entertainer as well. Not some silly showboating buffoon, his stage coolness is a welcome sight in this day and age. He even slammed the music of today (thank you Joe). He's old school. And his band was amazing. Both horn players, drummer, bass player, and SRV's old keyboard player were all giants on stage.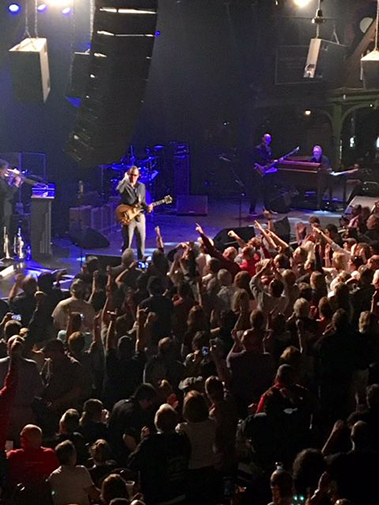 Now if you have not seen Joe yet in your life...you gotta get up off your tired asses and make a point out of going to see him the next time he swings through your state. Those of us who saw him this weekend can feel good about ourselves.

Thank you Joe for keeping the Blues/Rock guitar sound alive and well.

Now for Some More Of My Weekly Global Observances
So The Donald and The Hillary are turning up the heat on each other. It's going to get uglier as the summer rolls on. Buckle up kids this shit is just getting started.

KSM Photoshop of the Week
Now that it's getting warmer, ole KSM wants to work on his tan. He is after all just like you and I. Better to look good-than to feel good. And it's obvious, he needs to get back in the gym.




As always... take advantage of this weekly photo shop of the mastermind who planned 9-11 and resulted in the deaths of 3,000 innocent civilians KSM (Khalid Sheik Mohammed).
*Note to self must pick up a case of sunscreen at Home Depot this week.

RIP Jane McCarthy May 24th, 2016 .

Please Pray for local Hampton surfer Terry Morrison and his family. Also please pray for Marine SSGT George Masten.
A combat Marine who served in Korea and Vietnam. He was awarded the purple heart for wounds received in Vietnam in 1967. George is battling cancer.
PLEASE say a prayer for him.

Please Support ALL The photographers who contribute to
Ralph's Pic Of The Week every week for the last 11 years.
** BUY a HIGH RES Photo from any of the weeks on RPOTW.

Remember my friends... Surfing Heals All Wounds.
Pray for Surf. Pray for Peace. Surf For Fun.

Ralph





CLICK ON THE GRAPHIC ABOVE TO SEE EVERY
SINGLE WEEK FROM THE LAST 11 YEARS!